UNDER THE DRYER
Thank You For 2 Years Of Gorgeous With JVN

It's JVN's 2nd anniversary and we couldn't have gotten here without you. Let's take a look at all of the incredible things we've done together this year.
Woo Hoo - JVN Is Turning Two!
It's been 2 years since JVN officially launched and the time has absolutely flown by. Our mission from that very first day has been to create accessible products that empower everyone to express their own unique beauty with high performance, clean formulations in sustainable packaging. Since then we've accomplished so many things, from offering products in aluminum or glass instead of plastic to innovating exciting new ingredients like Hemisqualane and Keratris - and we couldn't have done that without …YOU.
Your constant support and boundless enthusiasm for JVN inspires us each and every day. It's because of you that we can move the beauty conversation forward - creating a space for all to express their most stunning and authentic selves sustainably and mindfully. This milestone is as much yours as it is ours! Don't believe us? Take a look at everything we've done together these last two years!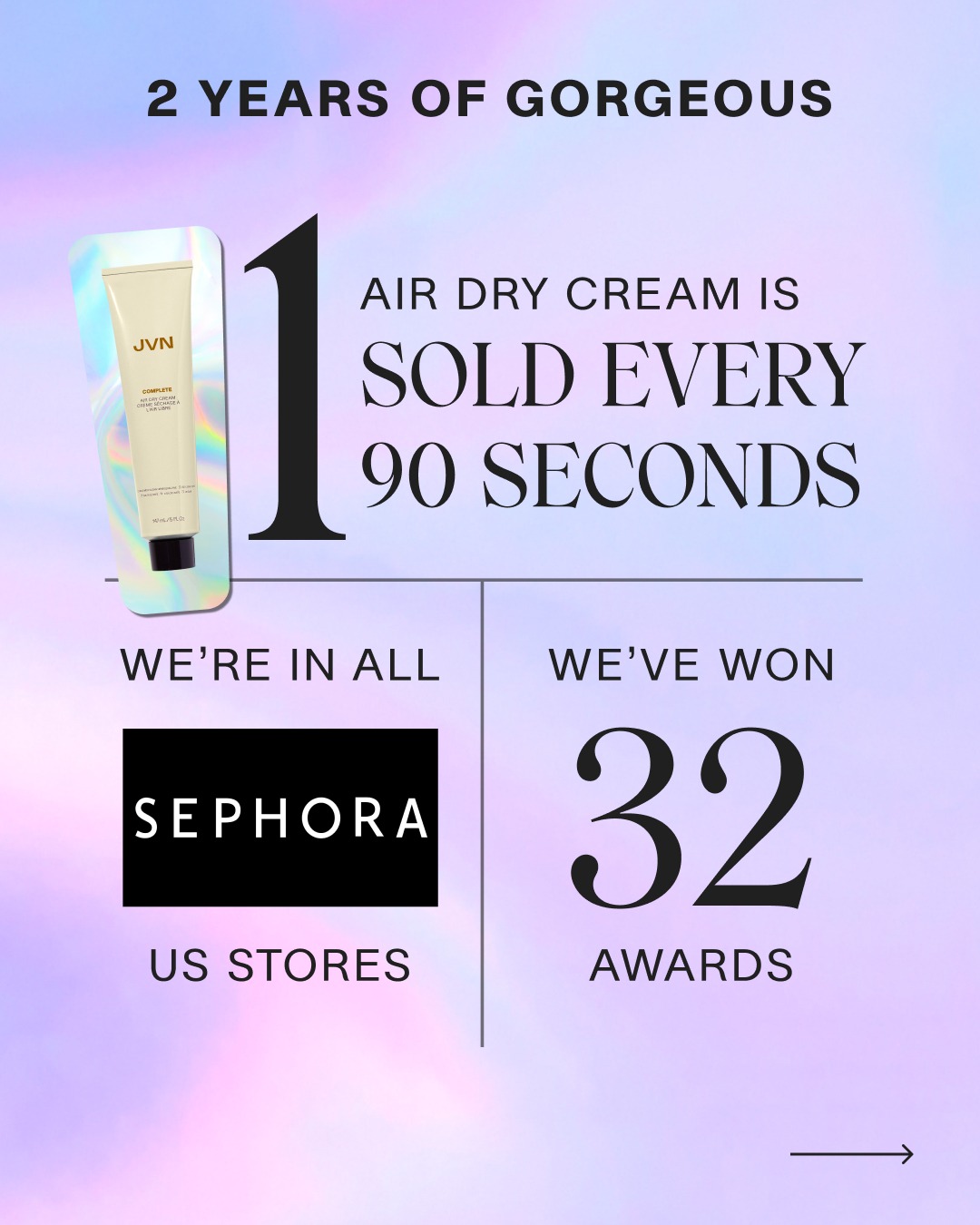 Our frizz reducing, texture defining, shiny-style-essential Air Dry Cream has sold out 5 times.
In fact, we all love it so much that one Air Dry Cream is sold every 90 seconds.
We have won 32 awards and counting from publications like Elle, Allure, Cosmopolitan, InStyle and Vogue.
Our products are available in all Sephora US stores - click to find the one nearest to you.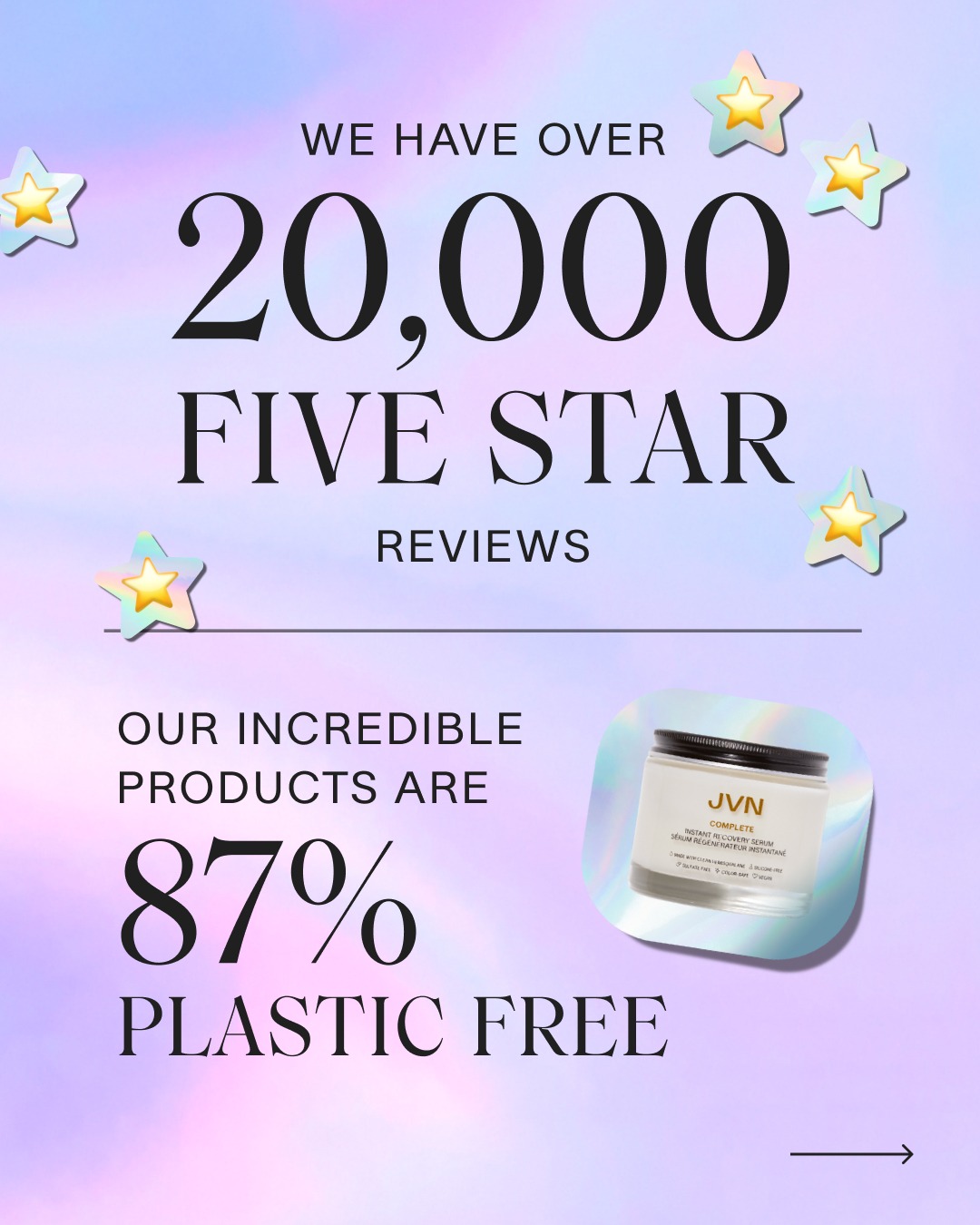 You have left 20 THOUSAND five star reviews for your fav JVN products globally - thank you!
We have launched 17 gorgeous, sustainable & innovative products formulated for all hair types to address their specific hair goals.
We are now partnered with Professional Salons throughout North America. Visit our locator to find one near you!
Our incredible products are 87% plastic-free, thanks to our infinitely recyclable glass and aluminum jars, bottles and tubes. We also choose PCR (post-consumer recycled) plastic wherever possible, with our goal to be completely plastic-free by 2030.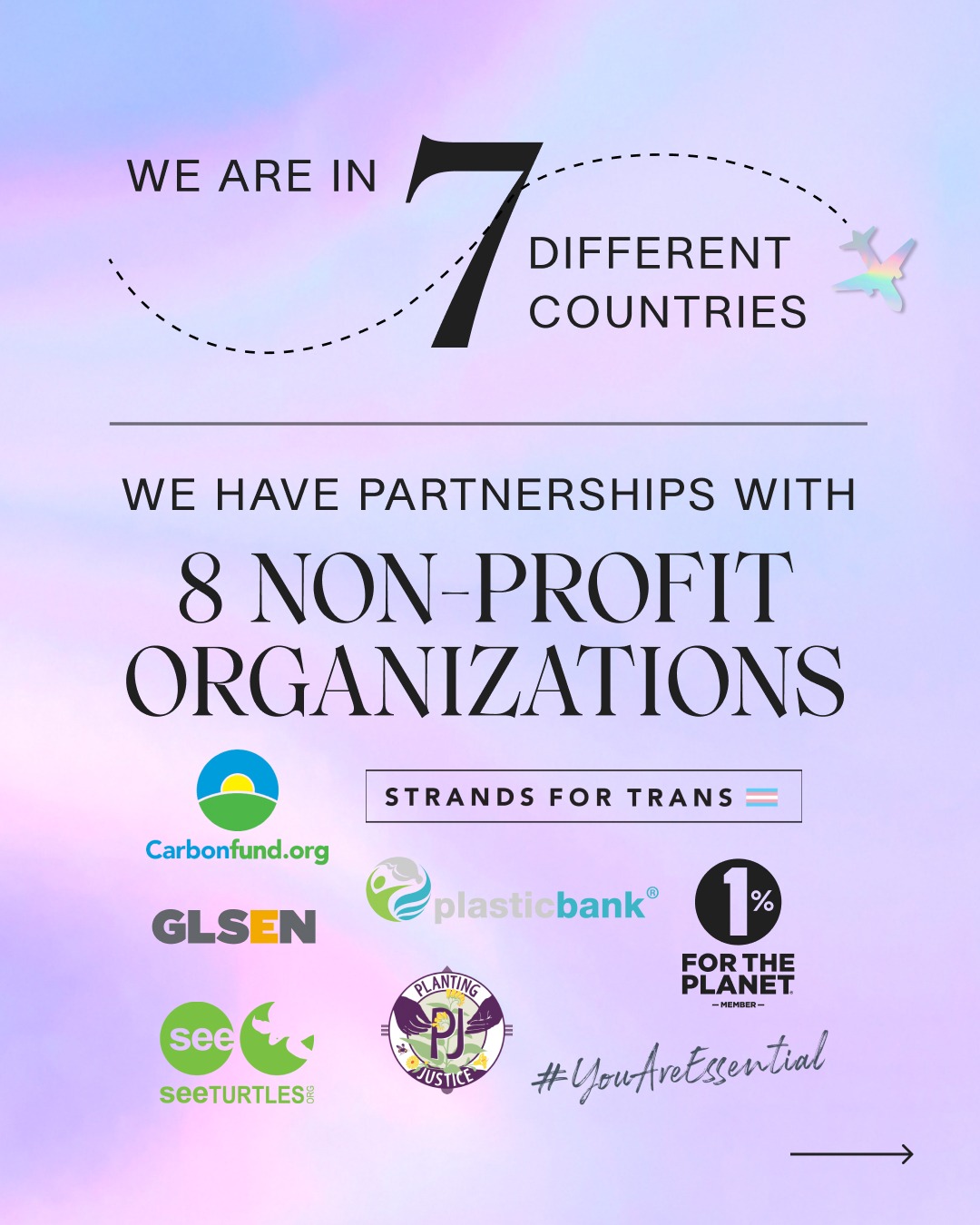 We are available in 7 countries: The United States, Canada, The United Kingdom, Australia, New Zealand, Singapore and the Philippines
We've grown our charity partnerships to include 8 non-profit organizations. These groups work tirelessly to provide services, opportunities and education in an effort to make a difference for our world and those in greater need who live in it.
GLSEN works to ensure that LGBTQ K-12 students are able to learn and grow in a school environment free from bullying and harassment. They believe that, together, we can transform our nation's schools into the safe and affirming environment all youth deserve.
1% For the Planet ensures verified giving through verified organizations, works to prevent greenwashing, certifies reputable giving and provides accountability for environmental giving.
SEE Turtles helps save sea turtles through conservation tours, supporting important nesting beaches, working to end demand for turtle shell, helping clean up plastic waste from turtle habitats, and promoting inclusivity in the turtle community.
Planting Justice empowers people impacted by mass incarceration and other social inequities with the skills and resources to cultivate food sovereignty, economic justice, and community healing.
Plastic Bank are a movement of people who believe plastic should not flow into the ocean to begin with. They guide consumers and brands to stop ocean plastic, empower collection communities and create authentic impact.
#YouAreEssential transforms the conditions that burden our most essential workers by providing funding, resources, and educational tools to promote sustainability and impact.
Carbonfund.org offers individuals and businesses an innovative, affordable and flexible way to help calculate, reduce and offset their carbon footprint with their Carbonfree Partner Program.
Stands for Trans is a global network of hair, beauty, and wellness industries and organizations that seek to create and inspire safe and positive experiences for all guests, especially guests from the trans community.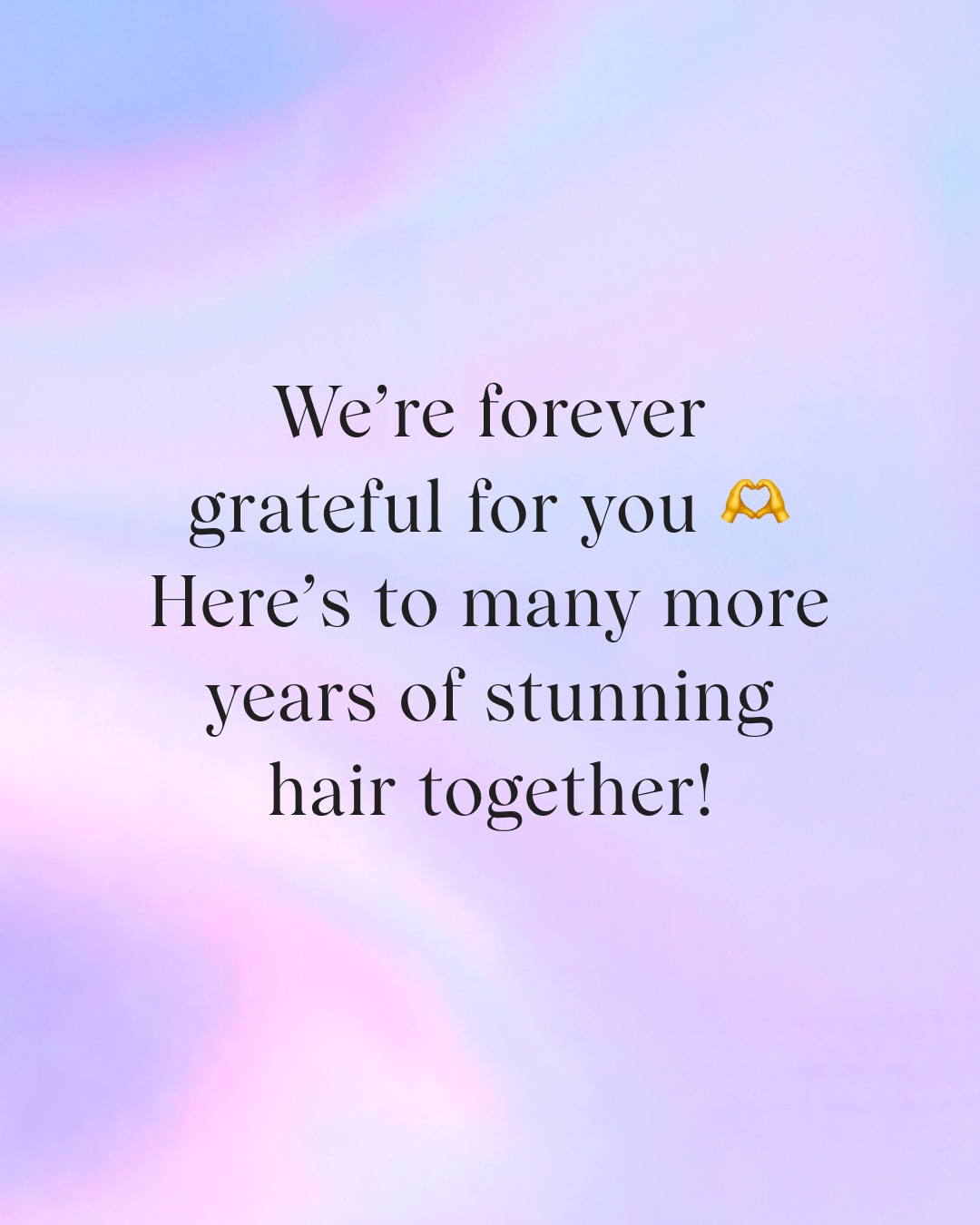 Thank you so much for being part of our gorgeous community. You amaze us, encourage us and champion us every single day. We set out to create something that would include, represent, innovate and transform - and YOU brought that vision to life. We're forever grateful for you. Here's to many more years of fantastic hair together!
About JVN
With a focus on science-backed, sustainable ingredients that are truly effective, JVN is nongendered haircare made for everyone.
About JVN
With a focus on science-backed, sustainable ingredients that are truly effective, JVN is nongendered haircare made for everyone.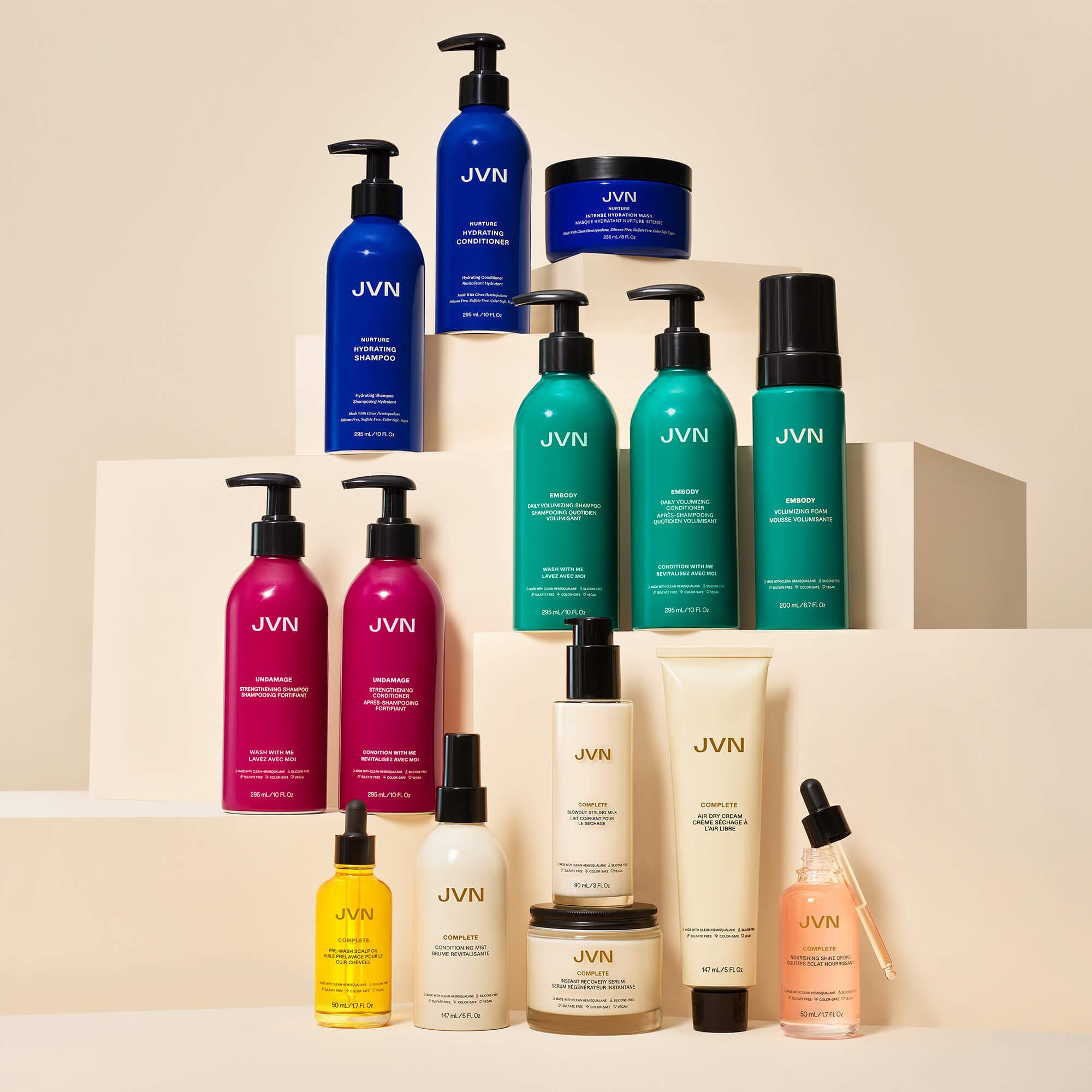 Want to find what works for you?
TAKE THE QUIZ