UNDER THE DRYER
The Soft Styling Cream Your Hair Has Been Waiting For
Looking for 'I woke up like this' effortless, frizz-free hair - no hot tools required (unless you want them)? Complete Air Dry Cream is the frizz-fighting styling cream for you.
AIR DRY PERFECTION
THE EASIEST AIR-DRIED HAIR, EVER
Air Dry Cream is a soft styling cream that adds buildable, soft touchable hold and lets your natural texture shine without using heat styling tools. Air Dry Cream can be used on all types of hair whether you have beautifully straight hair,waves or curls and coils.
P.S: Air Dry Cream can be used with heat styling, too! Just make sure you layer in Complete Instant Recovery Serum on damp or wet hair before applying Air Dry Cream to protect your hair from the heat. Try Air Dry Cream with a blow dryer and diffuser attachment for added definition, or when your hair has air dried, use a curling iron to add some waves for a super beachy look.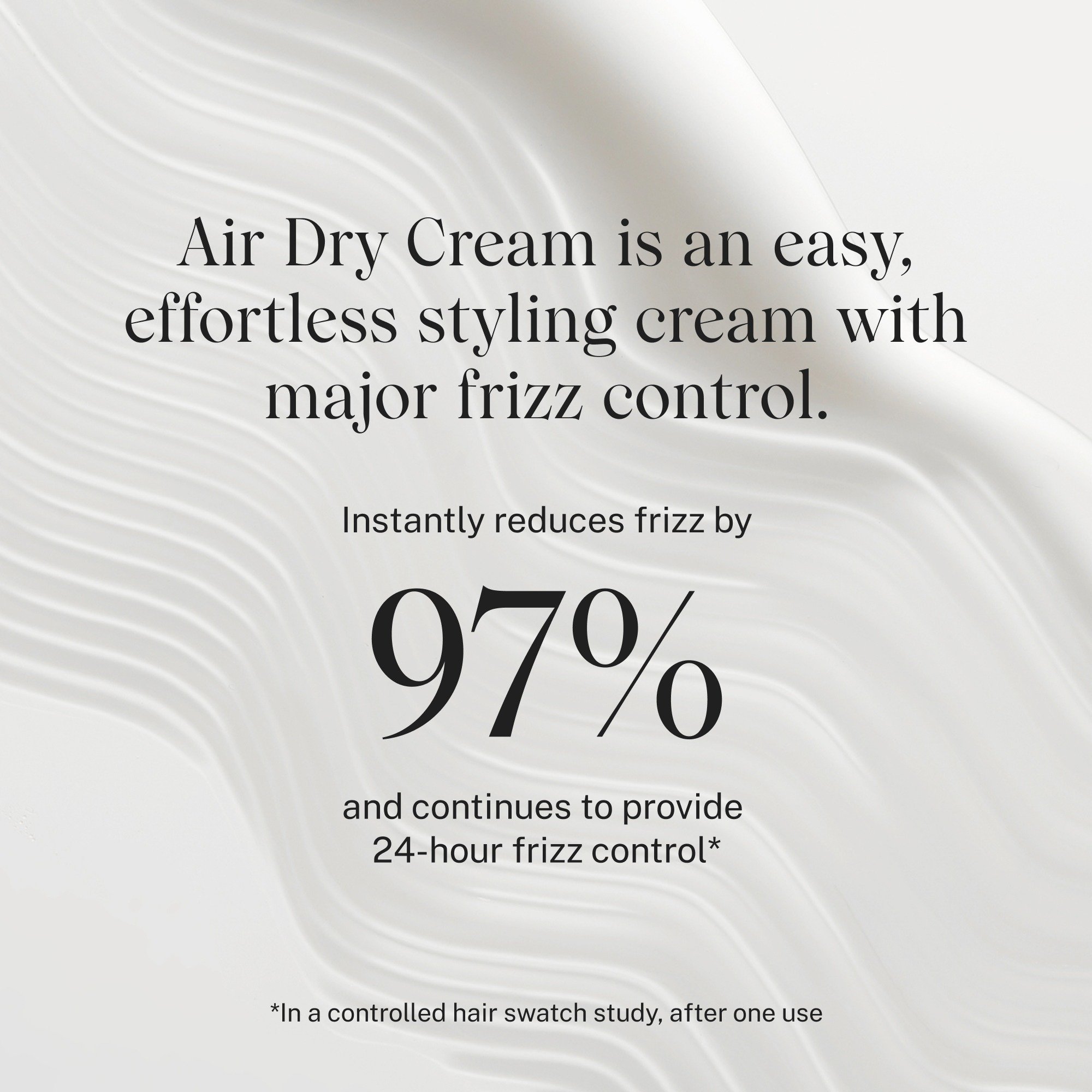 Our #1 Best Seller instantly reduces frizz by 97% and continues to provide 24 hour frizz control.
Air Dry Cream also provides UV protection and humidity protection!
Hemisqualane is our most important ingredient (that's why we put it in every product); it is superior to silicone, and in this product, hemisqualane is one of the main ingredients that helps reduce frizz. It improves hair health and strength instantly and over time. We added a little Moringa Seed Oil to add softness, shine and luster to your strands.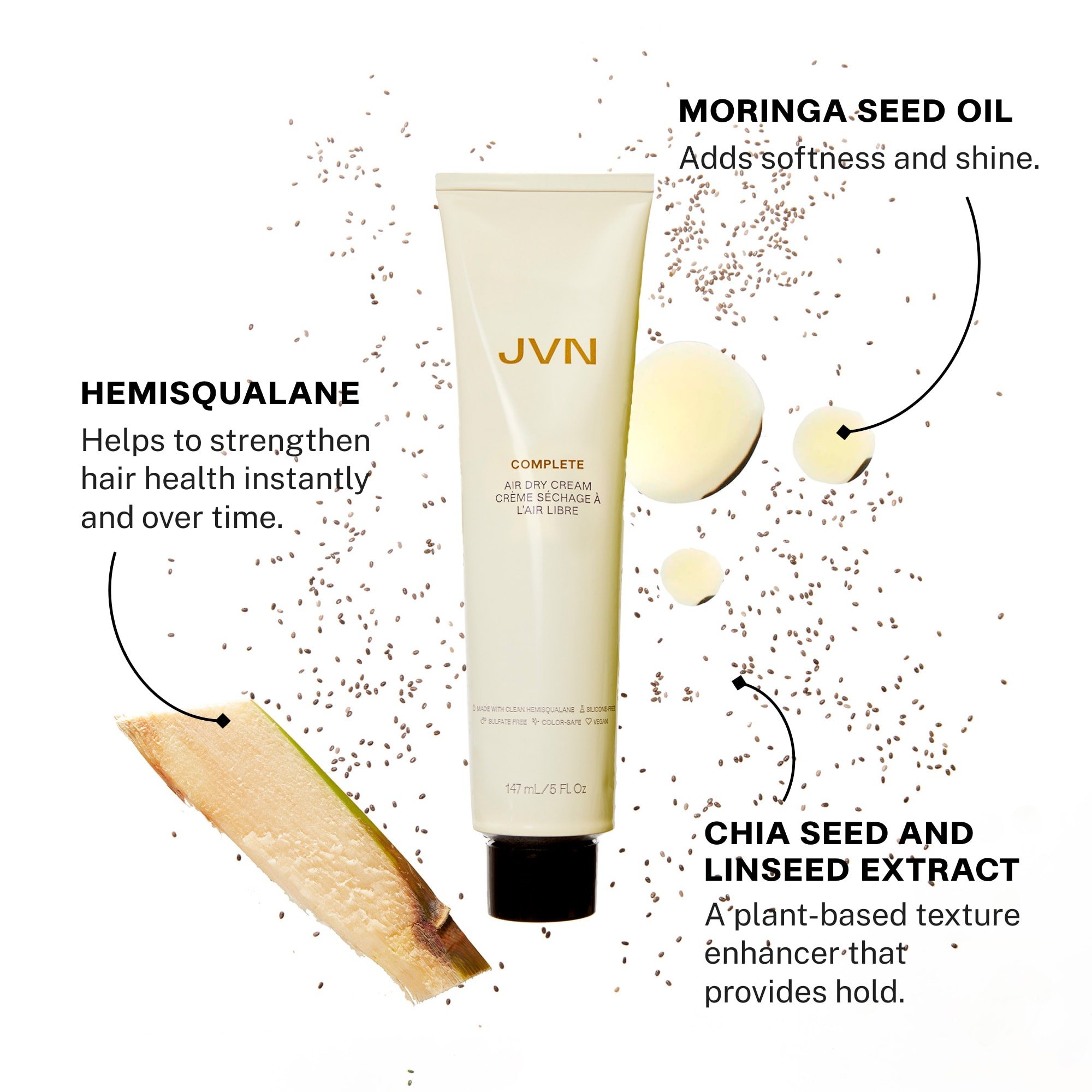 Chia Seed Extract, a key ingredient in Air Dry Cream, acts as a plant-based texture enhancer - but what is that? If you have some chia seeds laying around drop a few into a glass of water. In a few minutes time you will notice a natural film that forms around the seed with a flexible and a bouncy consistency to it - now imagine this on your hair and having a product, like Air Dry Cream, that protects your hair and keeps it bouncy and flexible.
HOW TO USE AIR DRY CREAM
Regardless of what hair type you have you will apply the product the same way - just the end routine will be a little different!
Start with slightly wet to damp hair (it should not be dripping wet) unless your hair is very curly to coily in which case you will want it a bit more wet and will likely use more product.
Air Dry Cream can be used all over the hair, but great even distribution is the key in gaining the best results! Start gradually increasing the amount of product you use until you find your sweet spot. Professional-grade salon products, like JVN, are more concentrated than your over-the-counter brands so a little goes a long way. We appreciate that each person's hair is different so sometimes you will need a little more and sometimes a little less than another person may. This product is best applied on the midshaft to ends because you want a nice even distribution of product all throughout the hair. If you're adding heat via diffuser, make sure you're also layering with Complete Instant Recovery Serum - that goes first, then Air Dry Cream! Make sure you're not just placing product on the root first, because the root area typically has more oils and is less damaged. Then use a wide tooth comb to distribute your products throughout the hair (including the root area).
Application Tip: When you place the product in your palm, massage the product through your hands then distribute through the hair. Use a wet brush or comb to evenly distribute the product leading to a better finish.
FINISHING YOUR HAIR
Straight hair:
After Air Dry Cream has been evenly distributed and applied, leave your hair to air dry and it will be beautifully frizz free! If you want to add a little extra shine….add a few drops of JVN's Nourishing Shine drops after your hair is completely dry!
Wavy, curly and coily hair:
After the Air Dry Cream has been evenly distributed and applied you have two different styling options.
Option #1: Leave your hair to air dry for effortless, easy day to day hair.
Option #2: You can use a diffuser (on low/med heat) to help create more definition into the hair. When you use a diffuser it does two things for these hair types: #1 it diffuses the warm air so it doesn't blow open your cuticle. #2 It cradles the natural hair texture to create a bouncier texture.
For either of these wavy, curly and coily hair options, you can also use Complete Nourishing Shine Drops to break up your hair's texture and give you a little added shine and natural bounce after it's dry.
About JVN
With a focus on science-backed, sustainable ingredients that are truly effective, JVN is nongendered haircare made for everyone.
About JVN
With a focus on science-backed, sustainable ingredients that are truly effective, JVN is nongendered haircare made for everyone.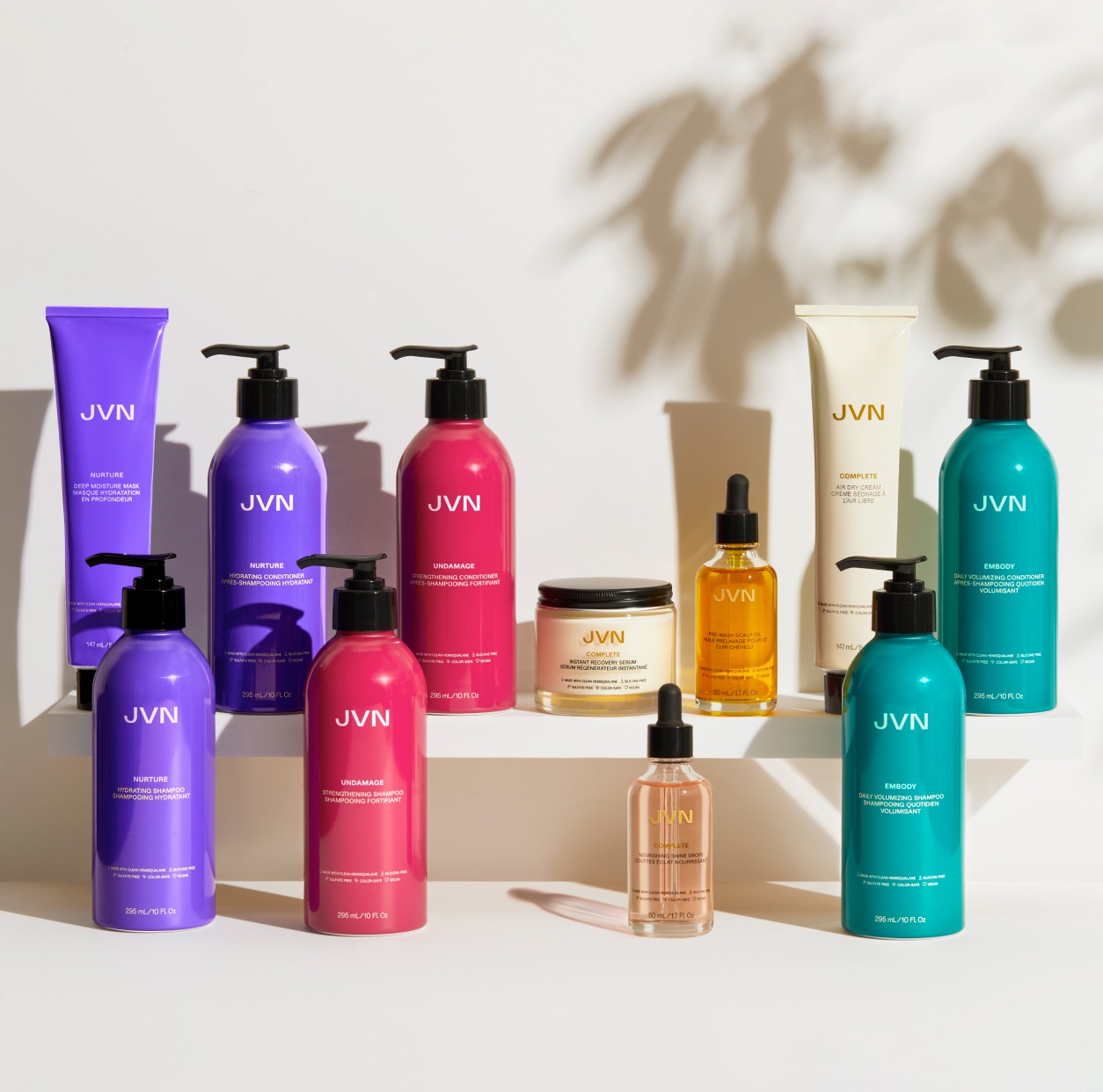 Want to find what works for you?
TAKE THE QUIZ