UNDER THE DRYER
Get To The Root Of Great Hair With JVN Pre-Wash Scalp Oil
Scalp care and scalp health are the foundation for good hair - JVN Complete Pre-Wash Scalp Oil is an easy way to give your scalp the care it needs to help with hair growth and lessen hair fall.
WHY DO YOU NEED SCALP OIL?
SPOILER: ALL SCALPS NEED IT.
Soothing and cleansing your scalp is an essential part of your haircare routine - here's why.
Effective haircare starts with the scalp. Skincare grade ingredients are essential in helping our hair be the best it can be. You deserve to be treated well, and so do your strands. The skin on your scalp needs love, too.
Your scalp is the foundation of good haircare. Think of it like the foundation of your home. To have a beautiful, well maintained house, it's not just about an extra coat of paint (or in your hair's case, extra product). It's about strong roots that are free of buildup, full of health, and ready to be styled. That's where Pre-Wash Scalp Oil comes in.
Complete Pre-Wash Scalp Oil soothes and removes buildup, think of it as step one of a double cleanse!
If you find yourself saying any of these remarks about your hair and scalp, you may benefit by using Pre-Wash Scalp Oil…
"I have lots of product buildup and itchy scalp, help!"
"My scalp is sensitive and angry, how do I calm it?"
"I use tons of dry shampoo and I want my scalp to feel clean after I shampoo."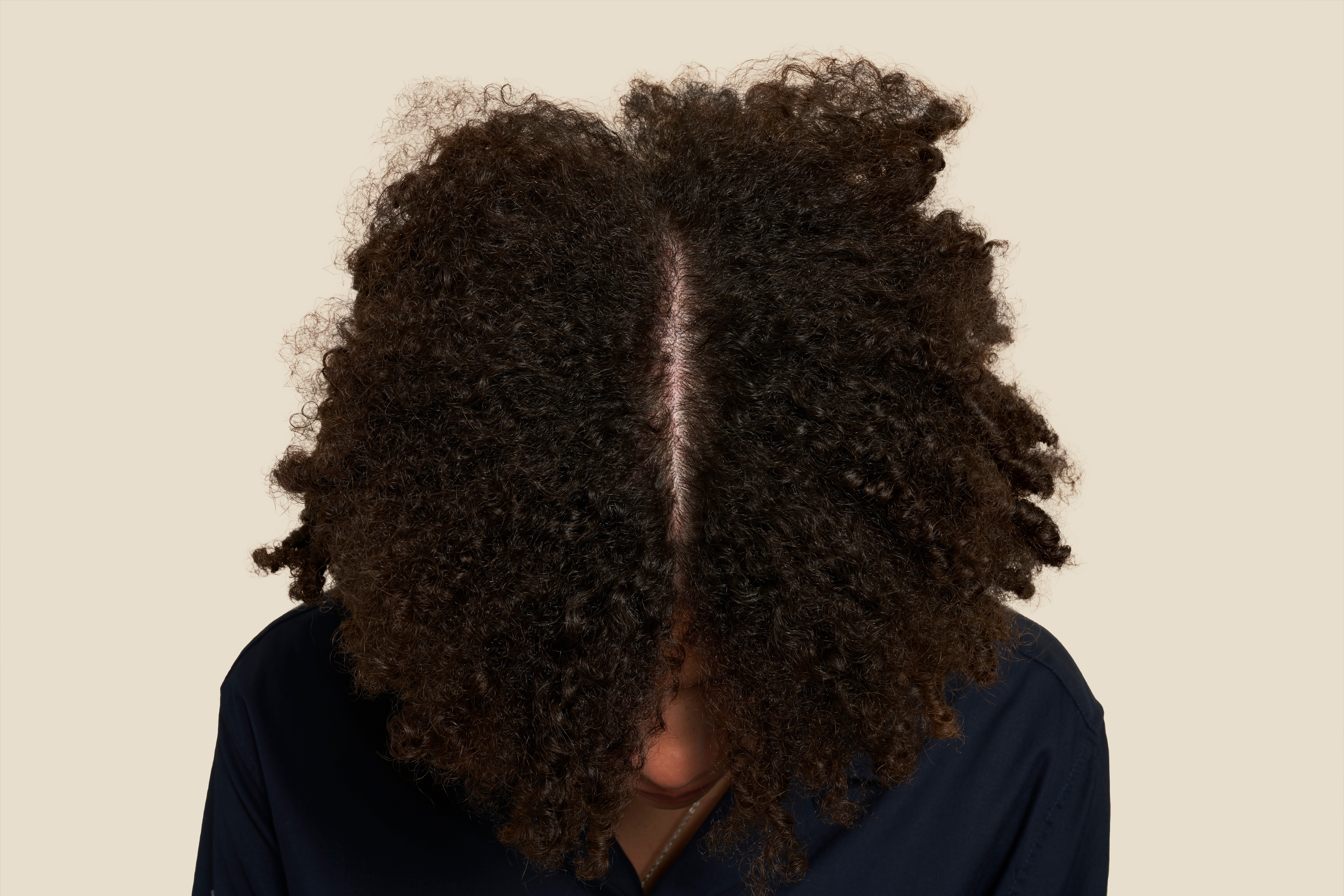 "This soothing formula contains hemisqualane and basil root extract to strengthen hair follicles and achieve scalp nirvana." Sara Tan, Beauty Director, Refinery29
HOW TO USE PRE-WASH SCALP OIL
GETTING THE MOST OUT OF SCALP OIL
Are you a visual learner? Check out this video to see how exactly to best apply Pre-Wash Scalp Oil from professional hair stylist Jonathan Van Ness!
These 15 minutes are like a meditation session for your scalp.
Step 1: Use 1 full dropper, dropping directly on all areas of scalp through the part lines.

- For best distribution, section hair into 2 inch sections (4 sections in the front and 4 sections in the back) and place Scalp Oil on partings.



Step 2: Massage into the scalp & let sit for 15 min

-Using your 4 fingers (index, middle, ring and pinky) in small circular motions all over the scalp.



Step 3: Double wash your hair to ensure all the oil is removed

-Concentrate on the scalp area to make sure you remove the oil as well as all debris from the scalp.



Pre-Wash Scalp Oil can be used every time you wash your hair, be it once or twice a week, or every day.
HOW DOES PRE-WASH SCALP OIL WORK?
Pre-Wash Scalp Oil works as a pre-shampoo treatment to soothe dry, itchy skin, loosen scalp build up, and rejuvenate hair follicles to encourage healthier hair. This oil will gently detoxify, reduce oil, and decongest your scalp. Pre-wash Scalp Oil can be used daily. A healthy scalp environment helps create healthy hair!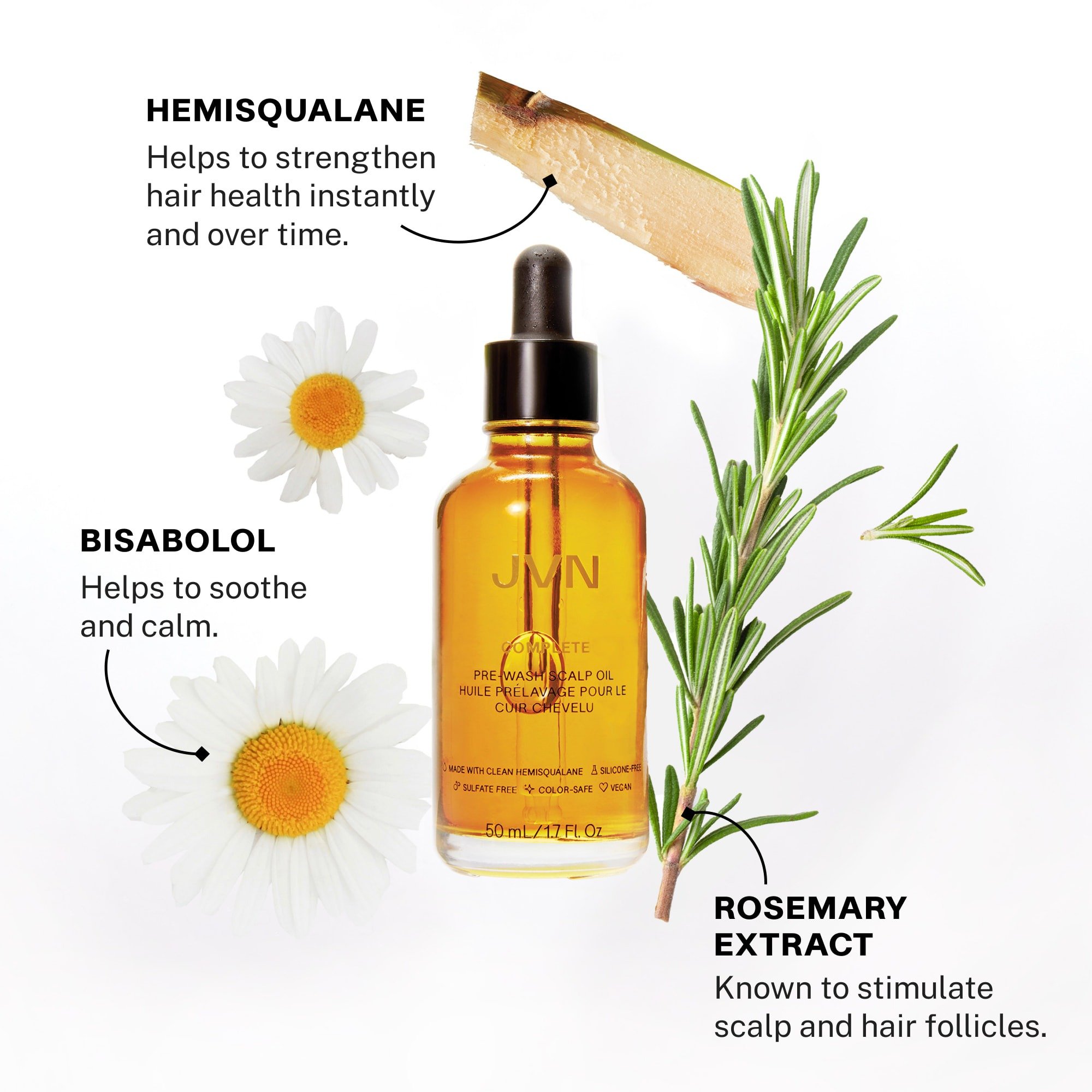 INGREDIENTS
What makes Pre-Wash Scalp Oil so essentail?
There are three hero ingredients that really make Pre-Wash Scalp Oil extra special.
Hemisqualane is an ingredient that is superior to silicone, improves hair health and strength in the inside and on the outside of the hair shaft instantly and over time. Rosemary Extract is beneficial to aid in speeding up hair growth. Turmeric Extract has anti- inflammatory properties that block the inflammatory response pathway for a healthy and calm scalp!
Massaging is a must!
The massaging of this product into the scalp area is crucial to getting all of its benefits - because the massaging action will help circulate the blood flow and help in stimulating your scalp and your follicles, it can help promote healthy hair growth and a cleaner foundation by allowing the tumeric to go deep and remove excess build up.
About JVN
With a focus on science-backed, sustainable ingredients that are truly effective, JVN is nongendered haircare made for everyone.
About JVN
With a focus on science-backed, sustainable ingredients that are truly effective, JVN is nongendered haircare made for everyone.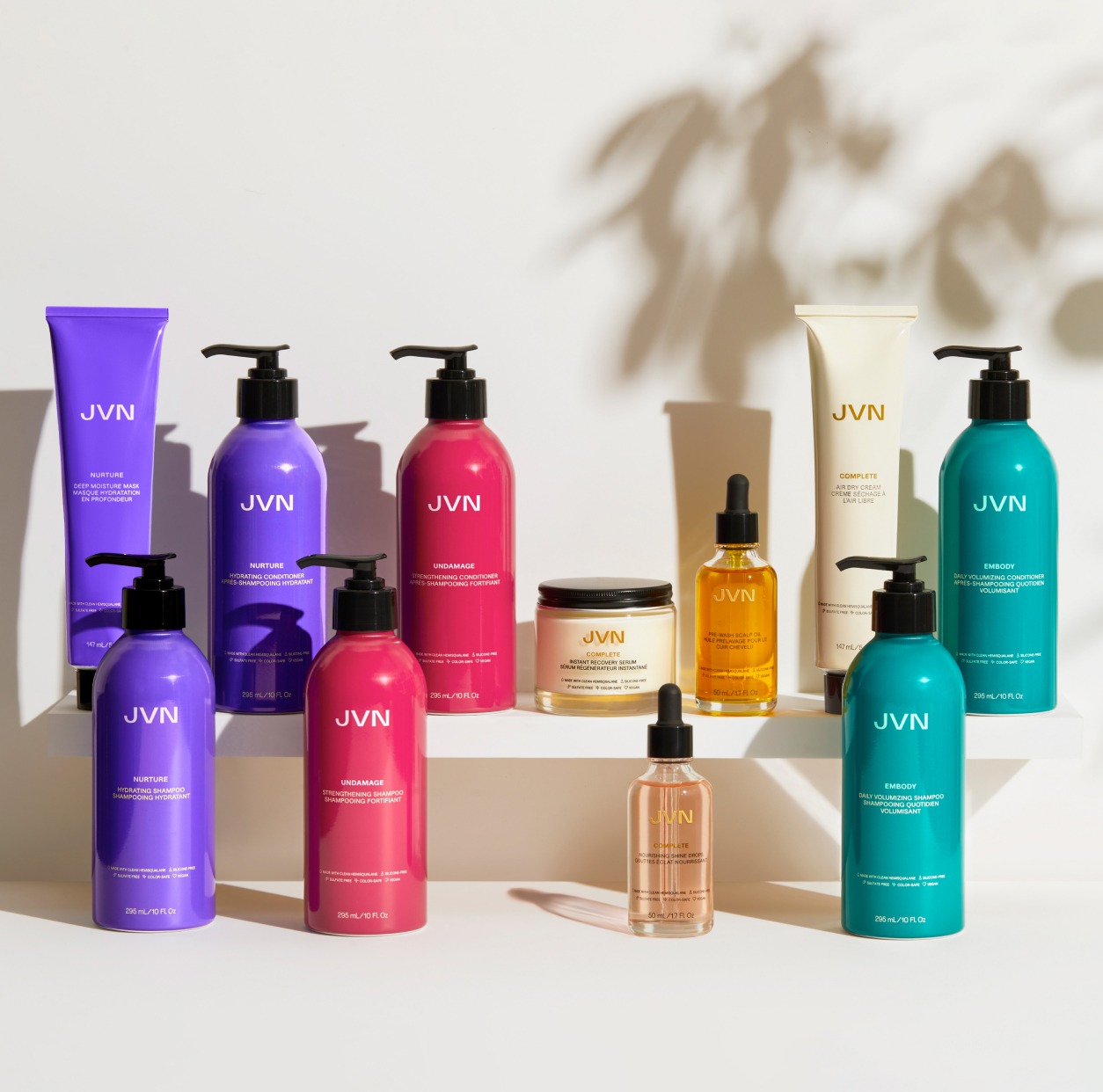 Want to find what's right for you?
TAKE THE QUIZ