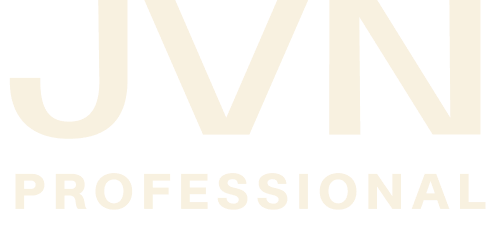 JOIN THE JVN HAIR PROFESSIONAL SALON COMMUNITY
Founded by hair stylist Jonathan Van Ness, JVN Hair is a professional haircare brand that sees all beauty, serves all beauty and honors the uniqueness in each of us (and the clients we serve). We're a brand by stylists for stylists — driven to change the beauty industry from within by providing the best in effective, clean ingredients (such as patented, award-winning hemisqualane) and creating an innovative, sustainable, first-of-its-kind haircare collection. We're ready to partner with salons who are creative, like-minded and ready for something different.
Interested in joining us? Then click that button, we wanna hear from you!
Apply Here
What makes JVN Hair different?+ -
There are six things that we are most passionate about.
1. Effectiveness. Each product was designed to improve the health of hair both instantly and over time.
2. Inclusivity. All formulas, scents and packaging were developed for everyone. 
3. Science. Our products are packed with some of the latest technologies (including bio- fermentation) and high-performance ingredients. The revolutionary Hemisqualane in JVN Hair products was actually created in our labs!  
4. Clean Ingredients. We conscientiously craft and transparently choose to use quality, sustainable ingredients in each of our products.
5. Sustainability. All JVN Hair bottles, jars and tubes are made of "infinitely recyclable" glass and aluminum. When it's necessary for plastics to be used, we utilize Post Consumer Recycled Plastic (PCR) whenever possible.
6. Service. We believe that excellent service is as important as the quality of our products. For that reason, we have assembled a passionate, caring, experienced and responsive sales team to support our community of salons.
Will my stylists like JVN Hair products?+ -
JVN Hair was created by stylists, for stylists. That being said, we know that stylists will come to their own conclusions after playing with the products (which we love)! As a stylist, Jonathan is very passionate about creating products that are loved and regularly reached for, both in-salon and by the end consumer at home.
What does "Infinitely Recyclable" mean?+ -
We've invested in sustainable aluminum and glass bottles, jars and tubes. Not only do these materials look and feel incredible, but they are far superior to plastics and easy to recycle (again and again and again).
Is JVN Hair vegan?+ -
All of our products are vegan.
What is hemisqualane?+ -
We call hemisqualane our "one ingredient revolution" because it is present in all JVN Hair formulations, improves hair instantly (and over time), allows our products to be silicone free and has a multitude of other benefits. Additionally, hemisqualane is sustainably sourced from bio-fermented sugarcane and environmentally friendly (safe for oceans, rivers and lakes).
Can I use JVN Hair on any hair type?+ -
Totally! Our inclusive range is suitable for all hair types and textures. We actually designed the collection to address one's specific hair goals and concerns, first and foremost.
My clients ask for sulfate and paraben free products. How does JVN Hair measure up?+ -
We are proud to share that our products contain no parabens, sulfates or silicones. Additionally, our products are completely color safe and vegan.
Does JVN Hair test on animals?+ -
No animal testing here. Did we mention we are Leaping Bunny certified? https://www.leapingbunny.org/about/about-leaping-bunny.
What does "inclusive pricing" mean?+ -
We believe quality, sustainability and professional products should be accessible to all of your clients and we have intentionally priced JVN Hair with this in mind.
Are your salon partners required to retail all JVN Hair products?+ -
At this time, yes (there are currently thirteen products). From a customer service standpoint, we want to ensure that customers can find exactly what they are looking for when we direct them to the first salons in our professional community.
Are you developing new products?+ -
Our strategy is to offer a curated line that doesn't have unnecessary overlap. That being said, we are developing some incredible new additions to the collection (and we can't wait to share them with you). We also welcome new product ideas from our professional community!
After I apply (using the button below), when will I hear back?+ -
Thanks for taking the time to reach out! We commit to responding within three business days (but probably even sooner). We can't wait to meet you and to answer any additional questions you may have.