UNDER THE DRYER
6 Ways To Fend Off Fall Frizz With Instant Recovery Serum
Just because the weather is starting to feel crisp doesn't mean your hair has to! With fall comes frizz - which makes Instant Recovery Serum your seasonal go-to for all the sweater weather sleekness.
The Fall Frizz Struggle is REAL
Leaves are falling, pumpkins are pumpkin spicing and your hair is….frizzing all over the place.
Why does this happen the minute the temp starts to drop? Dryness. When the weather lacks humidity, the decreased moisture in the air can contribute to a dry or rough cuticle, which results in hair that loses shine and sleekness while being prone to flyaways and frizz.
So, how do we combat this weather-influenced menace to our bouncy blowouts, curvy curls and sleek styles? Instant Recovery Serum! Powered by skincare-for-hair superstar ingredients, this absolute essential is a one-step wonder for controlling frizz and improving your hair's overall health and texture - both immediately and over time. Wanna know how?
Here are 6 ways Instant Recovery Serum is your go-to for combating fall frizz.
1. Instant Recovery Serum Balances Your Porosity
Hair porosity is your hair's ability to absorb and retain moisture. High porosity hair has a harder time holding onto moisture, which results in hair that feels dull, dry and is more prone to frizz.
When applied to damp hair, Instant Recovery Serum balances your hair's porosity along each individual strand from root to tip, keeping moisture where it's needed most - inside the strand itself. The result? Smoother texture, minimized appearance of split ends and, of course, less frizz.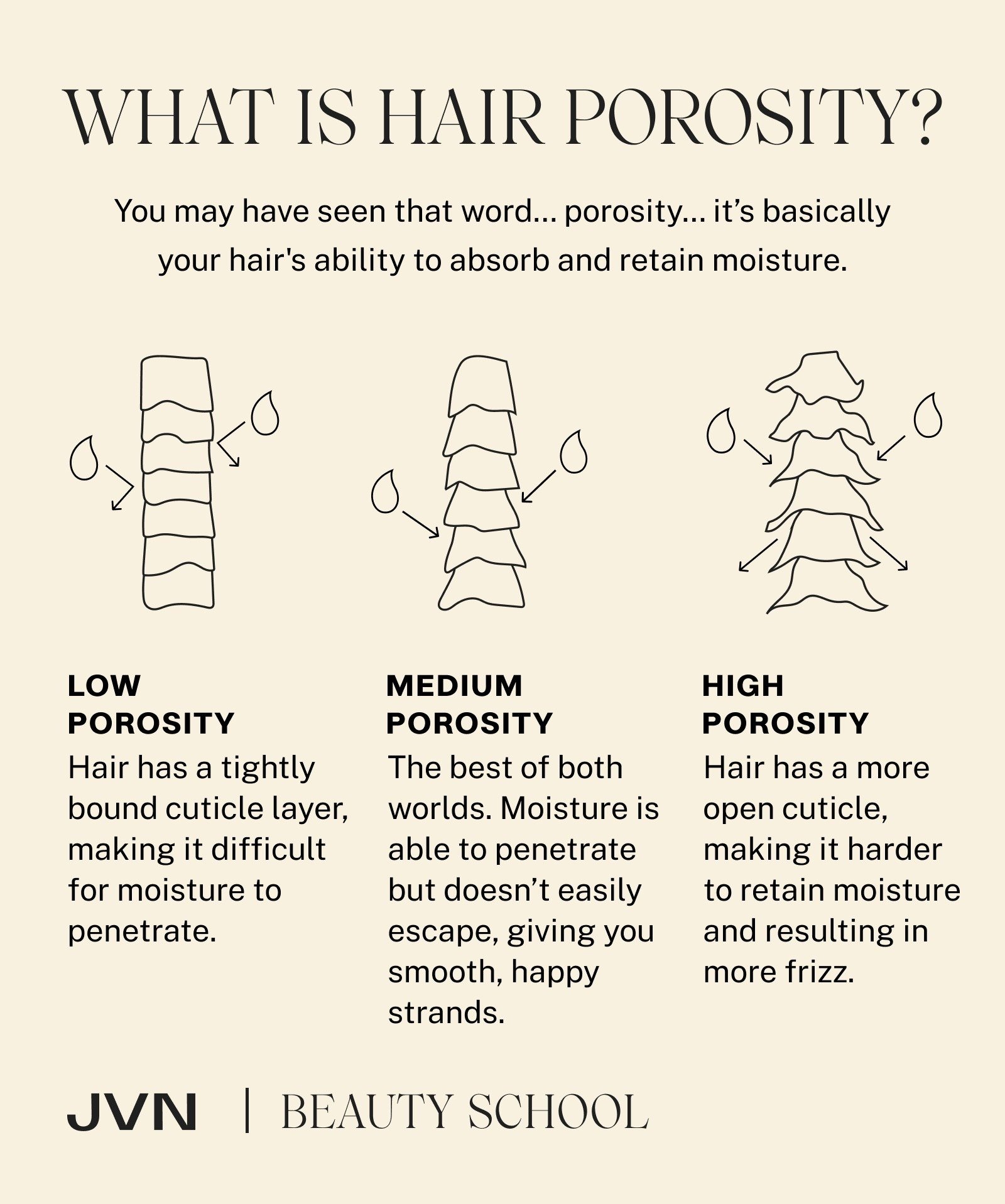 2. A Primer For Your Hair Makes Your Products Work BETTER
We know what primers can do for our makeup routine, but did you know that the same process works wonders for your hair routine too? Prepping with a primer for hair like Instant Recovery Serum creates a smoother, more balanced canvas from root to tip for your other styling products to lay on - which means they go on more evenly and work more efficiently.
This helps to not only prevent frizz, but it extends the frizz minimizing magic from your styling products - especially if you're using products like Air Dry Cream, which reduces frizz by 97%.
It also works seamlessly with Blowout Styling Milk for those of us who get highlights or other chemical services, which can create variable porosity down every hair strand. Priming with Instant Recovery Serum first helps to ensure we're reaping those 99% frizz reduction and 48 hour style memory benefits!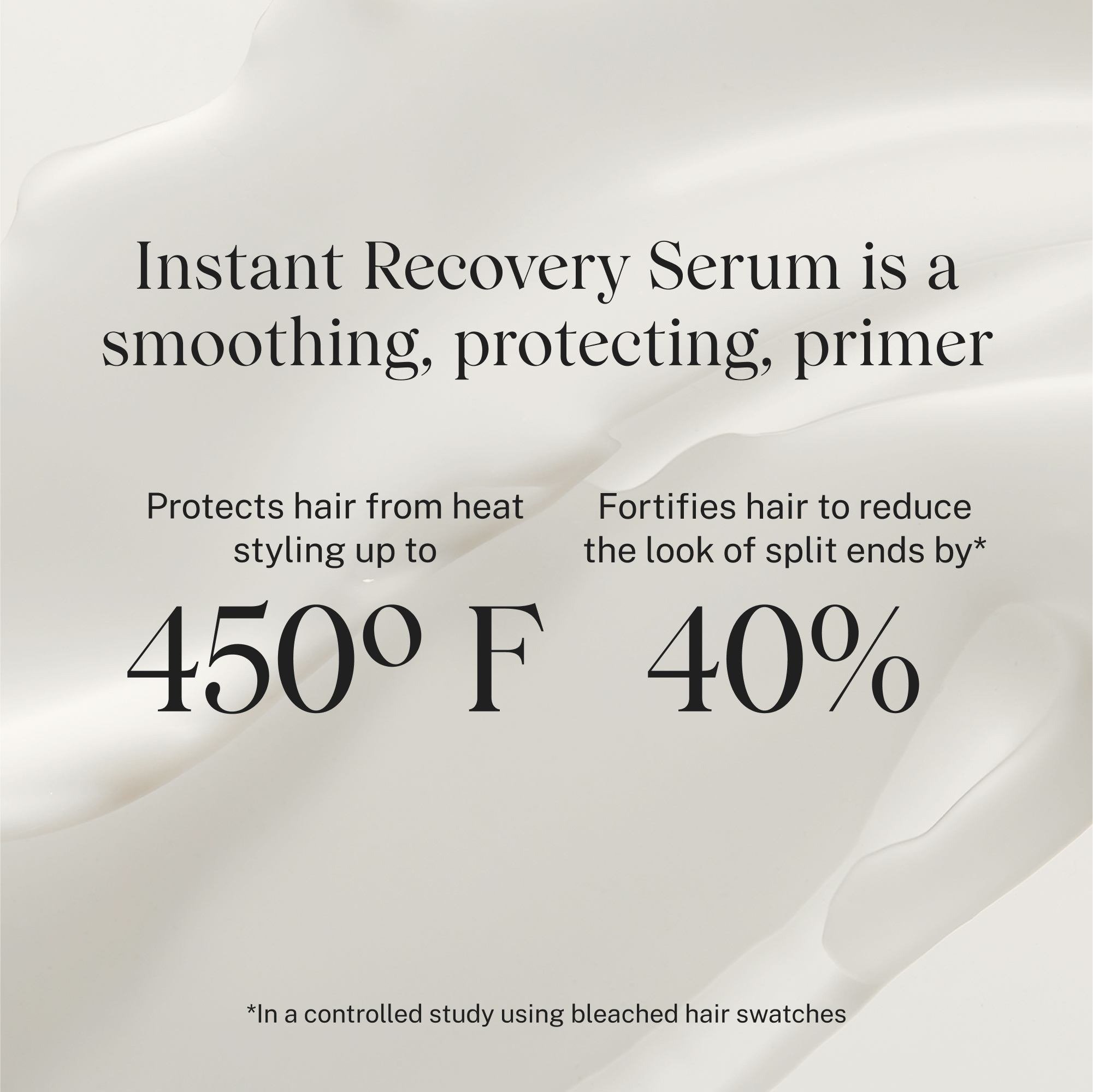 3. Niacinamide Isn't Just For Your Skincare!
The word is definitely out that skincare ingredients for your hair are super effective - like rockstar Niacinamide. This form of vitamin B3 helps support keratin repair, which is the protein that makes up hair's natural structure - including the protective, outer cuticle layer. Not only does this help Instant Recovery Serum fortify hair to reduce split ends by 40%, it also keeps this layer smooth so frizz doesn't come out to play.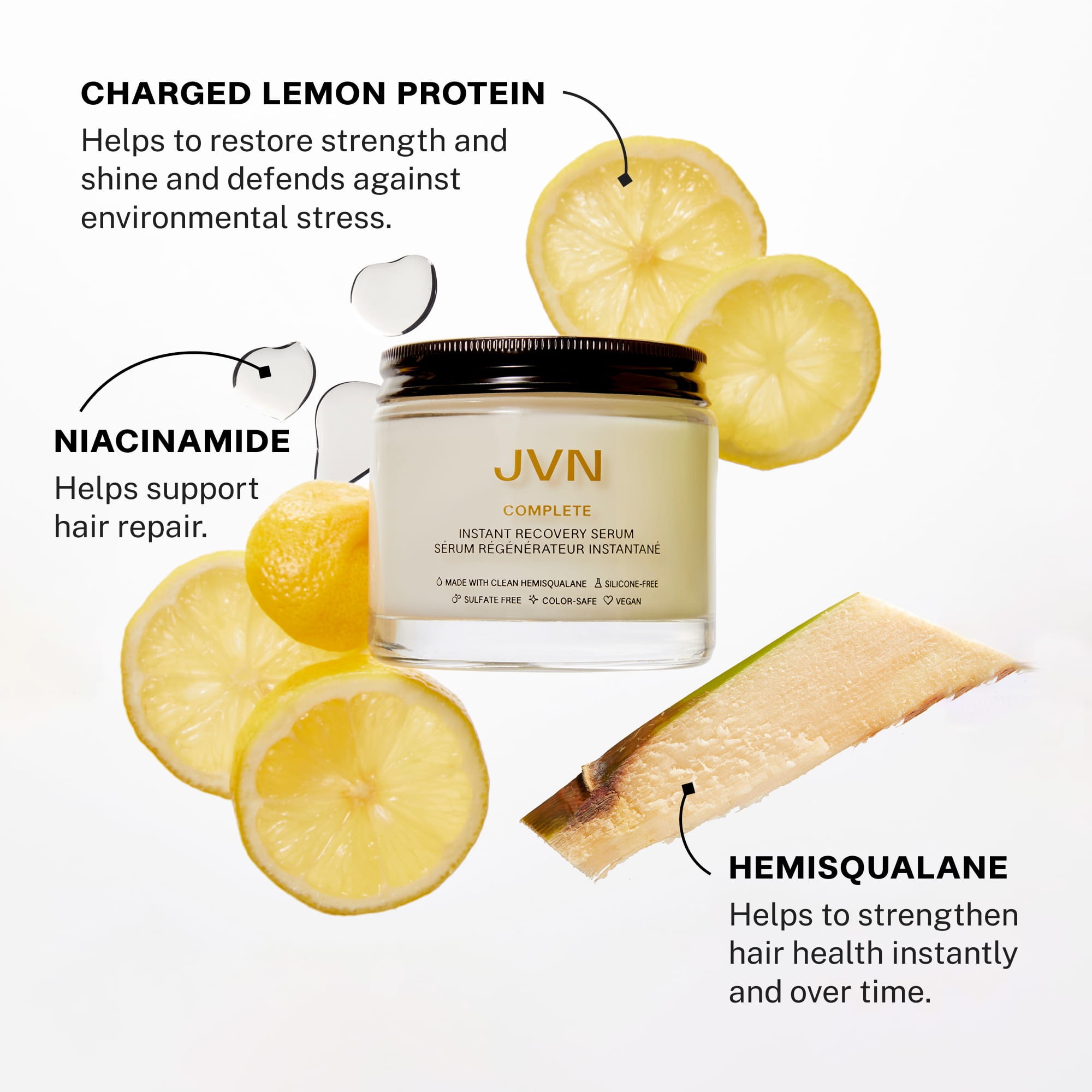 4. Heat-Protected Hair is Happier Hair
One of the biggest frizz causing factors is the damage and dryness that heat styling can cause. The tools we use to dry, curl or straighten our hair not only sap moisture directly from the inside out due to their high temps, but if we aren't using a heat protectant prior to styling, our hair can even physically burn - resulting in a rough and frizzy texture…or worse. Think Daenerys whispering a casual "Dracarys" to her dragons and directing them at your strands.
Instant Recovery Serum protects hair from heat styling up to 450°F with the help of Charged Lemon Protein - keeping texture intact and your style snatched.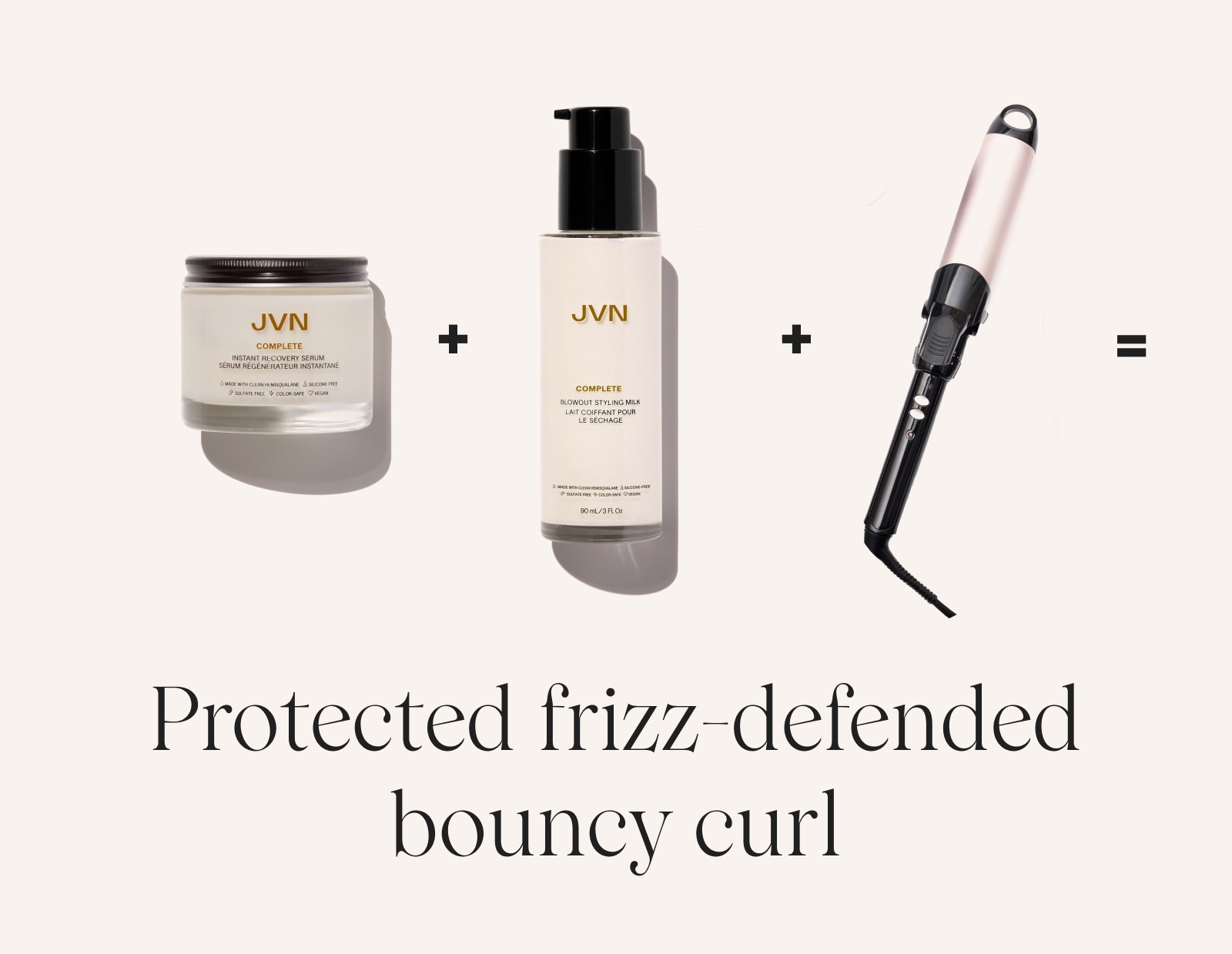 5. Instant means INSTANT
Instant Recovery Serum is formulated with Hemisqualane, our patented, superior to silicone ingredient derived from sustainable, bio fermented sugarcane. Hemisqualane is able to penetrate deep inside our hair to deliver moisture and reparative nourishment where we need it most - smoothing frizz to restore 100% of hair's natural luster immediately.
This means you're going to see the shiny, sleek, smooth benefits right away if you're heat styling for a sleek, no-hold look or applying wet for a more polished, air dry day. Do you, we're completely here for it.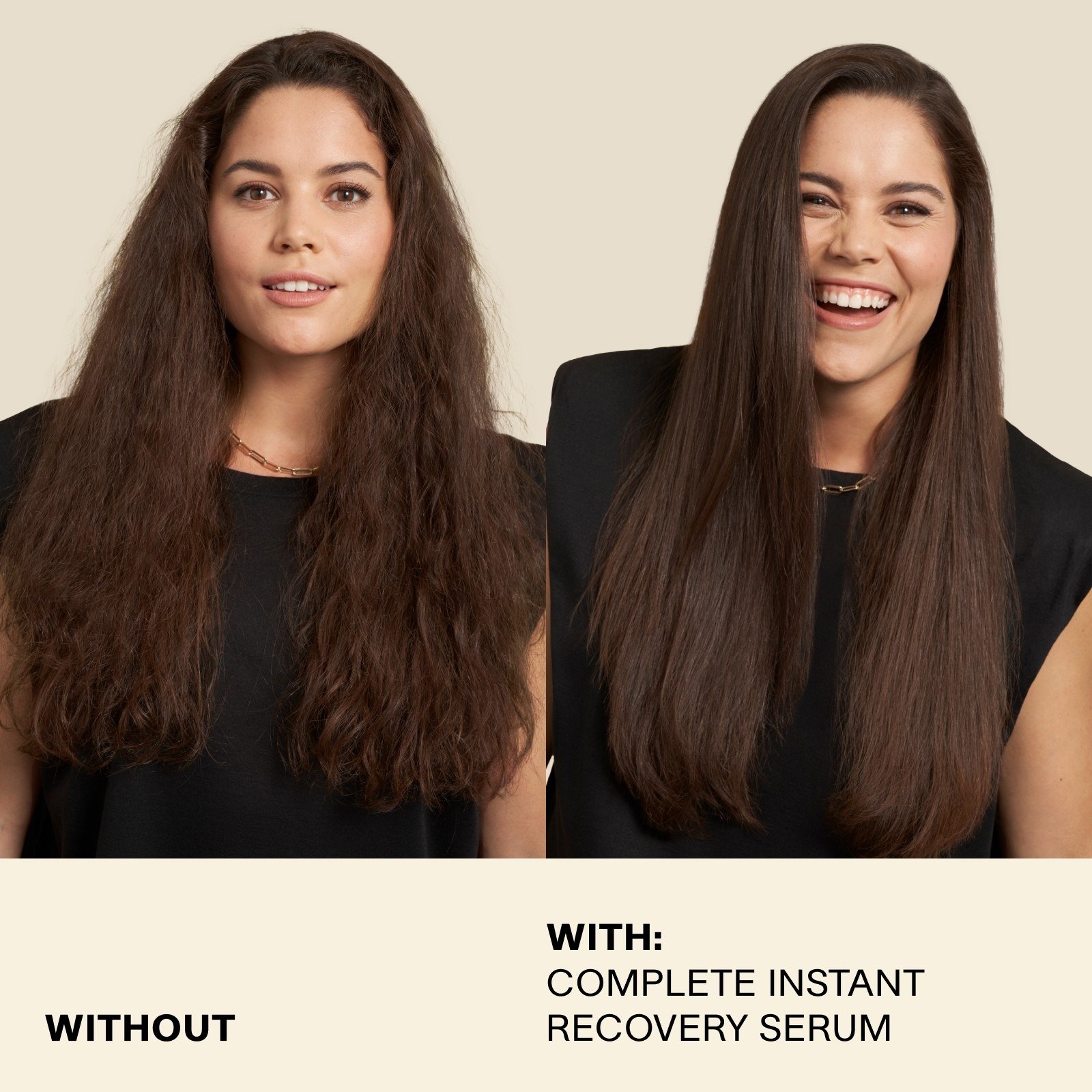 6. You Can Use It On Dry Hair Too!
Washing on the daily can strip hair's natural oils, resulting in dryness - exactly what we want to avoid for defeating frizz in the fall. That means we need to be able to tame flyaways between wash days to keep things looking polished and perfected. Apply just a dab of Instant Recovery Serum to your palms, or even just your fingertips, and rub together before very lightly running them over any rogue strands or frazzled ends to smooth them back down. Think of it like a life coach for your tresses, giving them little assignments for their gratitude journal so they don't spin out.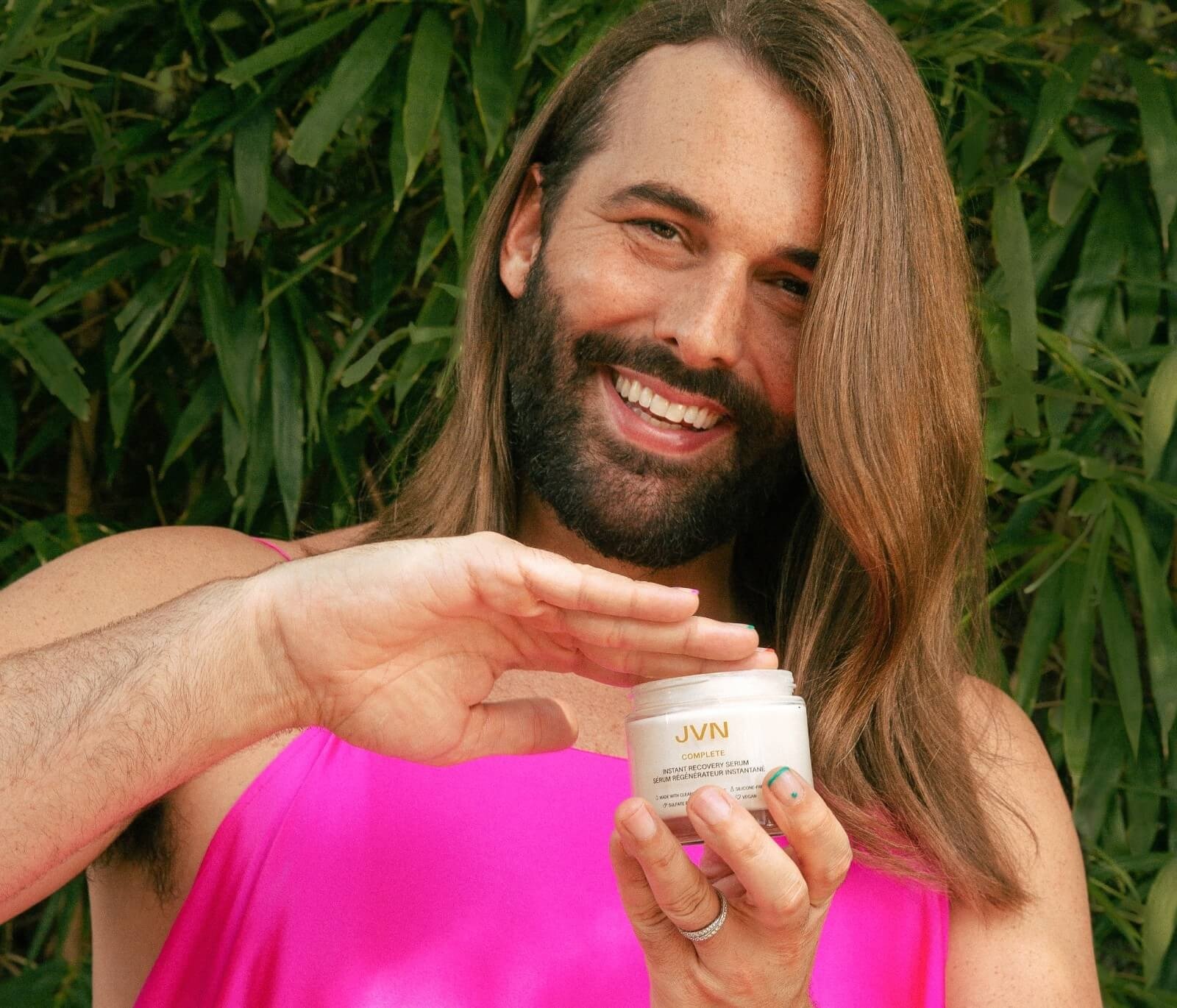 About JVN
With a focus on science-backed, sustainable ingredients that are truly effective, JVN is nongendered haircare made for everyone.
About JVN
With a focus on science-backed, sustainable ingredients that are truly effective, JVN is nongendered haircare made for everyone.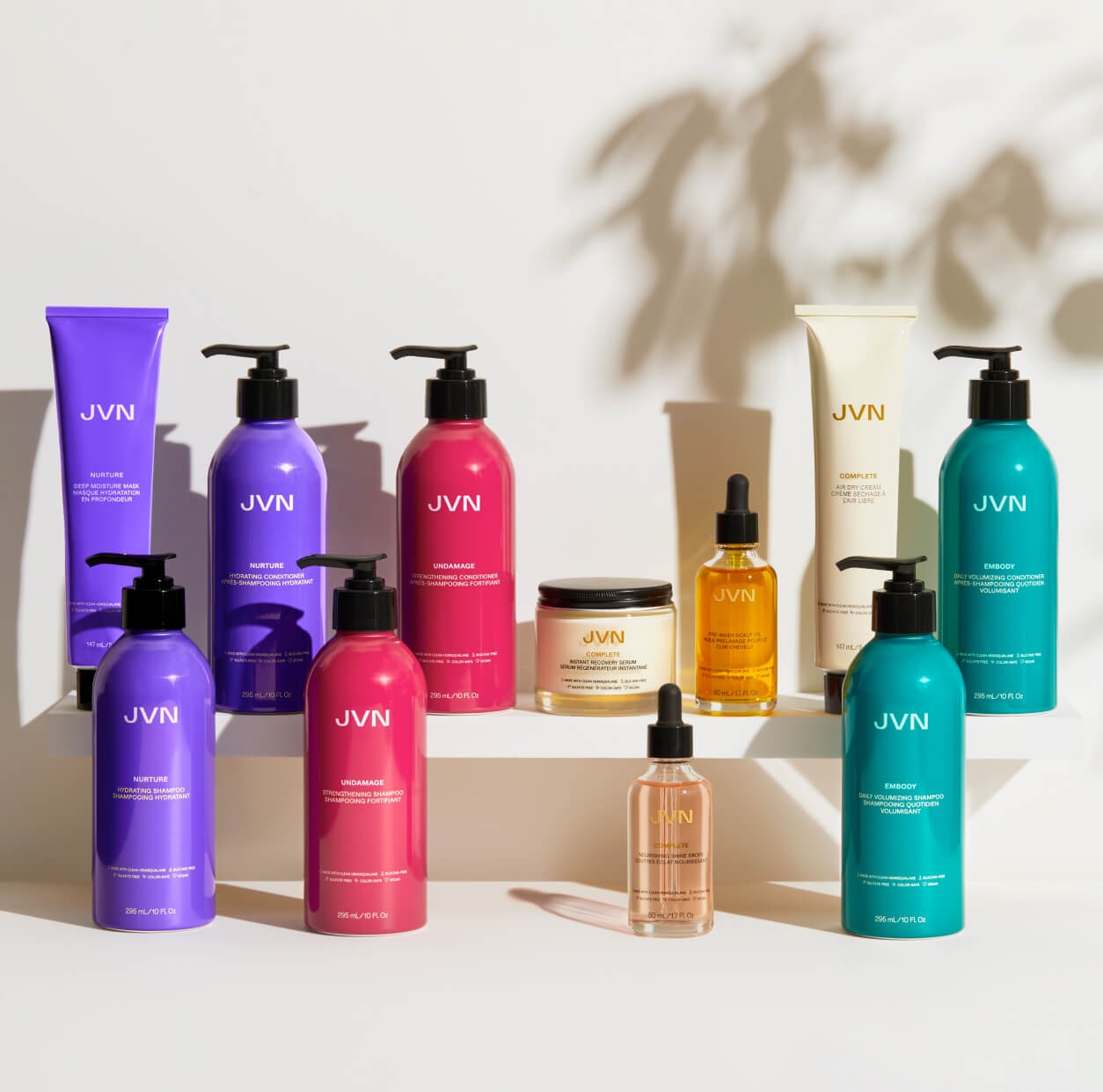 FIND WHAT WORKS FOR YOU
TAKE THE QUIZ