UNDER THE DRYER
Easy Steps to Frizz-Free Hair: Combating, Controlling & Styling Frizzy Hair
Wondering how to get rid of frizzy hair? What causes frizzy hair in the first place? JVN has it all figured out for you
FRIZZ FIGHTING 101
Yes, frizz !adds texture, personality, and major gorgosity to hair styles, but sometimes…you just want it to go away! When you need a sleek style, there are a few ways to fight that frizz away. Frizz comes from a lack of moisture in hair. When your hair is dry, it hunts for hydration, including from the air around it - this is also why humidity amps up the frizzies.
But have no frizz fears - we got you! Were breaking down your step by step frizzy hair routine so you can learn exactly how to get rid of frizzy hair (when you want to).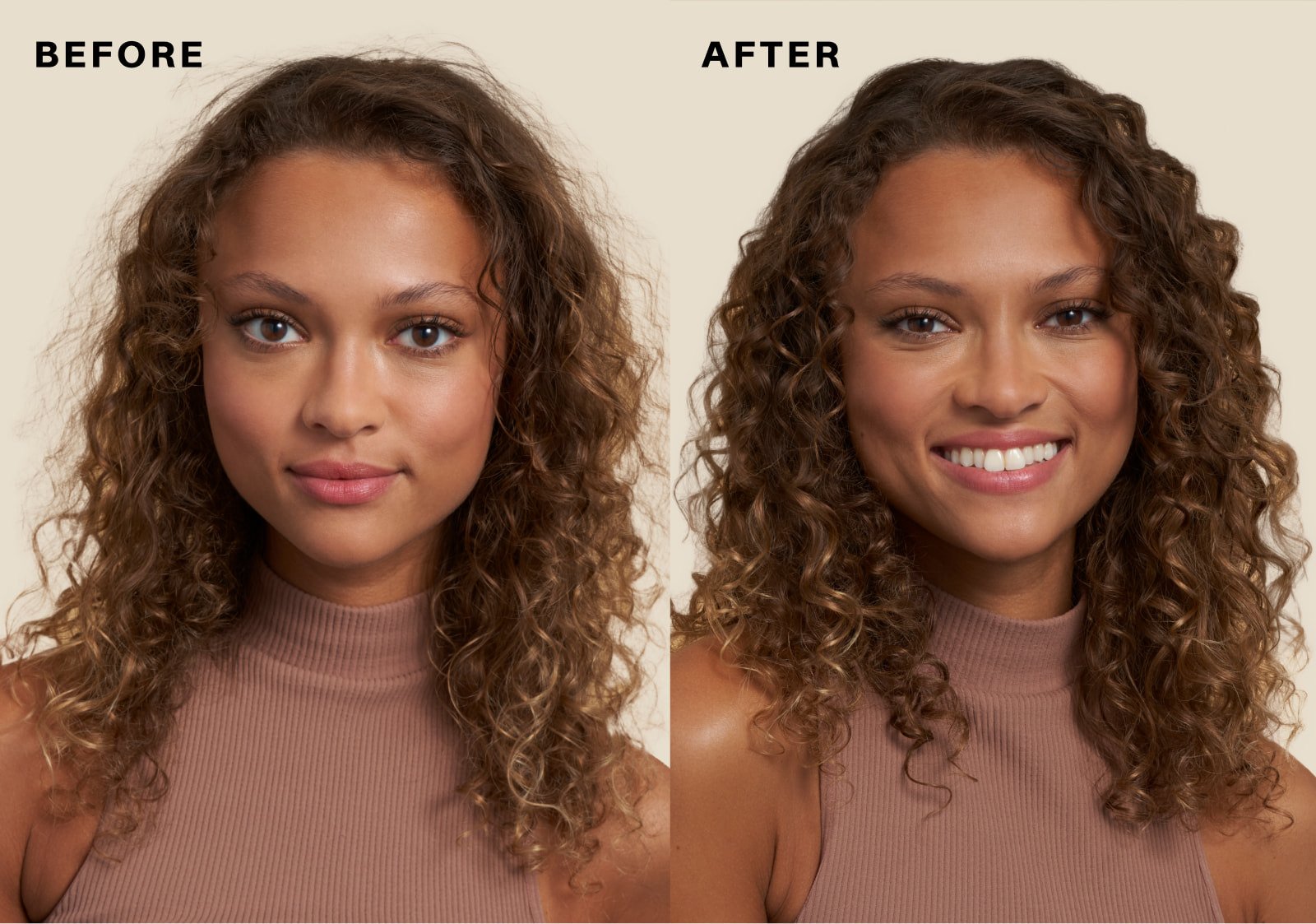 HYDRATE YOUR HAIR
HOW DOES NURTURE HYDRATING SHAMPOO & CONDITIONER FIGHT FRIZZ?
Nurture Hydrating Shampoo and Conditioner (and every JVN product) contain Hemisqualane, which improves hair health and strength instantly and over time from the inside out.
Nurture Hydrating Shampoo's key ingredients are Aloe Leaf Juice, which hydrates and soothes the scalp, and Panthenol, an ingredient that most people know better as pro-Vitamin B5, which helps fortify hair to restore it's shine and luster.
This frizz reducing shampoo and conditioner duo reduces frizz by 56%.
Nurture Hydrating Conditioner has ingredients that work hard to lock your hair's moisture in and keep the frizzies out. Camellia Seed Oil penetrates hair with moisture, protects from extra dryness and split ends, and adds shine. Amino Acids work to moisturize and condition hair for a smooth, silky feel.
HOW TO WASH YOUR HAIR TO PREVENT FRIZZ
Make sure you wet your hair thoroughly first. The water will help lather and distribute the shampoo to all your strands to make sure they all get special attention and care.


Use 1-3 pumps of Nurture Shampoo depending on the length and density of your hair - remember, JVN products are salon and professional grade and therefore very concentrated so a little goes a long way! Make sure to distribute the shampoo on your hands and then start the lathering process at the scalp. Pro Tip: If you have a lot of product on your hair after a few days without washing, you may want to double wash for a more thorough cleanse.


Now your hair and scalp are nice and clean - time for conditioning to give your hair a shine and even more hydration. Take a few pumps of Nurture Conditioner and evenly distribute the product from midshaft to roots and then finally work onto your root area, you can use a wide toothed shower comb to better distribute the product and help tackle tangles...go ahead leave it on your head for a few minutes and then rinse as usual make sure you fully rinse out all the conditioner. Conditioned hair should never feel coated; it should feel clean with a little slip!
JVN Tip: When conditioning, always rub conditioner through your hair in the direction of hair growth, not against. This helps keep the hair shaft smooth.
Don't worry if your hair doesn't lather up like in a shampoo ad - sometimes it is just your hair and scalp telling you that your hair may have some extra product or environmental debris- give it a second shampoo for a more thorough cleanse on those days.
PROTECT THOSE STRANDS
HOW DOES COMPLETE INSTANT RECOVERY SERUM WORK?
Instant Recovery Serum is a wearable treatment that helps equalize the porosity in each strand of hair…without the weight or a heavy feel.
This serum actually levels out the moisture levels of your hair, from roots to ends, making it easier to stop frizzy hair.
Instant Recovery Serum gives each hair strand a perfect foundation by filling in those little cracks and crevices that make the cuticle rougher - a rough cuticle contributes to making your hair look frizzy. After these little empty spaces are filled with Instant Recovery Serum, hair is smoother and more moisturized. Plus, your favorite styling products and heat tools will perform better and more safely, with heat protection up to 450 degrees Fahrenheit. Basically what we're saying is, porosity is kind of a big deal.
WHAT IS HAIR POROSITY?
Very simply, it's how quickly your hair attracts moisture and how long it retains that moisture. Hair that has high porosity can easily absorb moisture but cannot retain moisture, and hair that has low porosity cannot as easily absorb moisture but can retain it better.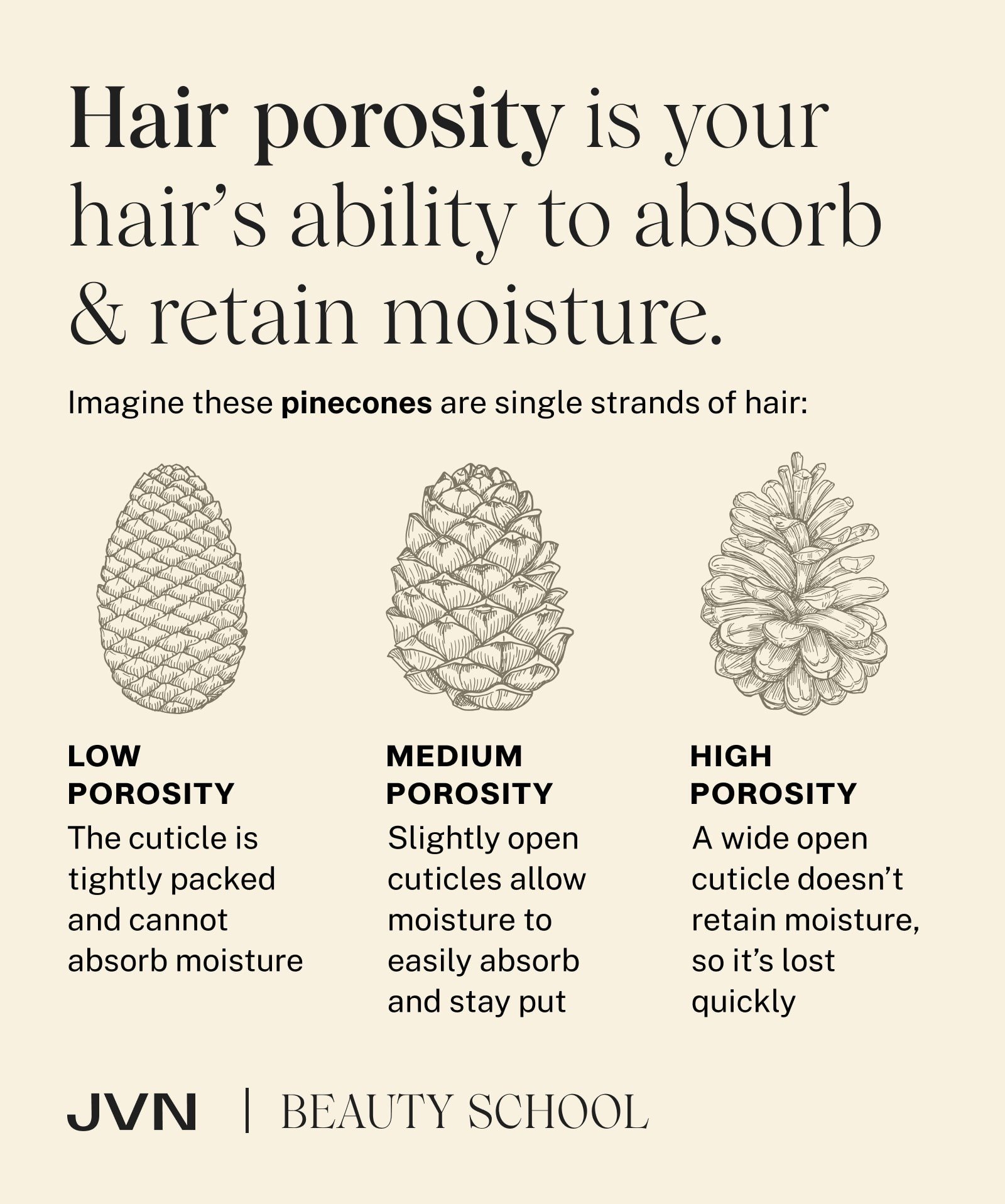 INSTANT REOVERY SERUM INGREDIENT SPOTLIGHT
Niacinamide supports keratin repair and increases body and sheen. Charged Lemon Protein protects hair from heat styling and environmental stress.
HOW TO USE INSTANT RECOVERY SERUM
Fresh out of the shower with clean, wet hair, apply 1 finger scoop to start of Instant Recovery Serum, combing through from mid shaft and to the ends, then bringing the remainder closer to your roots.


You can stop there and blow dry your hair and use your other heat tools or….you could use your new favorite styling product - Air Dry Cream.
CONTROL FRIZZ
HOW DOES COMPLETE AIR DRY CREAM CONTROL FRIZZ?
Air Dry Cream can be used on all types and densities of hair from curly to straight. Yes, even straight haired people get frizzies and flyaways.
Air Dry Cream has some special ingredients that make it a frizz fighter - did you know that Chia Seed Extract has a natural film former that lends touchable hold to all hair types?
If you take a chia seed and drop it in water, it forms a natural barrier around the seed and it has a slick, smooth texture - that's the same thing it does for your hair! To also combat the frizzies, we added Moringa Seed Oil that adds softness, shine and luster to each strand.
Our #1 Best Seller instantly reduces frizz by 97% and continues to provide 24 hour frizz control.
HOW TO USE AIR DRY CREAM
Your hair is beautifully cleansed, conditioned and porosity balanced - Now time for some anti-frizz Air Dry Cream action!


Make sure your hair is still wet (it should not be soaking/dripping) to damp. Take manageable sections and layer 1-2 pea sized amounts of Air Dry Cream section by section and comb through to disperse. Allow to air dry and enjoy your beautifully frizz free style.


If you have curly hair and are looking for just a little extra definition - you can apply Air Dry Cream as directed above, scrunching to define your curls, and use your favorite blow dryer and diffuser and lightly diffuse your hair on light to medium heat and low speed. Remember your ends should be cradled in the diffuser to help give curly hair that extra bounce and definition.
JVN Tip: For thin hair, start with a pea size of this product and add more if needed. For thick hair, use 2-3 pea sizes.
ADD INSTANT SHINE
HOW DO NOURISHING SHINE DROPS WORK?
These emollient, pink-hued drops enhance hair's shine thanks to Hibiscus Extract, giving a prismatic effect in the blink of an eye while providing deep nourishment. Meadowfoam Esters work to add gloss, smoothness and moisture - helping to combat frizz and flyaways.
Restore natural luster to your hair immediately while improving hair integrity.
HOW TO USE NOURISHING SHINE DROPS
On finished styles, dispense 1-3 drops into palm, rub palms together and smooth over hair from mid-lengths to ends for instant shine and frizz control.


Start with less, add more when needed.


You can also add a few drops of Nourishing Shine Drops to your hair when it is damp before styling for super glossy end results.
About JVN
With a focus on science-backed, sustainable ingredients that are truly effective, JVN is nongendered haircare made for everyone.
About JVN
With a focus on science-backed, sustainable ingredients that are truly effective, JVN is nongendered haircare made for everyone.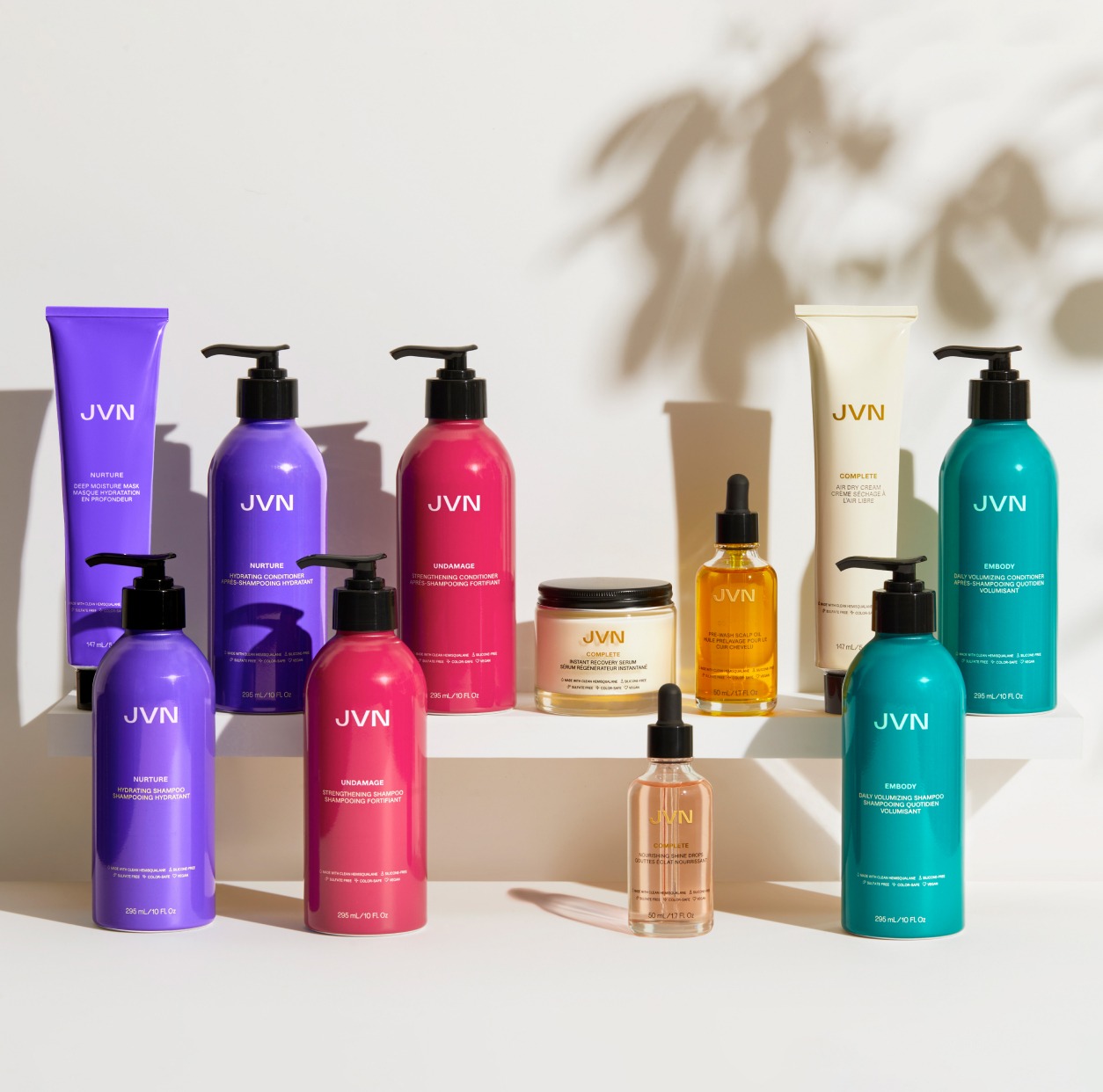 Want to find what works for you?
TAKE THE QUIZ