UNDER THE DRYER
Curls Just Wanna Have Fun: Caring For & Styling Your Curly Hair
How do you know if you have curly hair? How do you style curly hair? What are the best products? Get reading and learn the ins and outs of your unique curls.
Curls 101
Are you a curly hair novice? A curl expert? We're showing you the best products for curly hair and breaking down all the deets on styling curly hair, how to tell if you have curly hair, and what exactly makes your strands go springing up into spirals.
WHAT DO ALL THESE NUMBERS MEAN?
You may have heard things like '3A hair, 4C hair, 4B, 3B, 3C curls…so what does it mean?
These numbers & letters correspond to a chart of levels and types of curly hair! We've illustrated it below.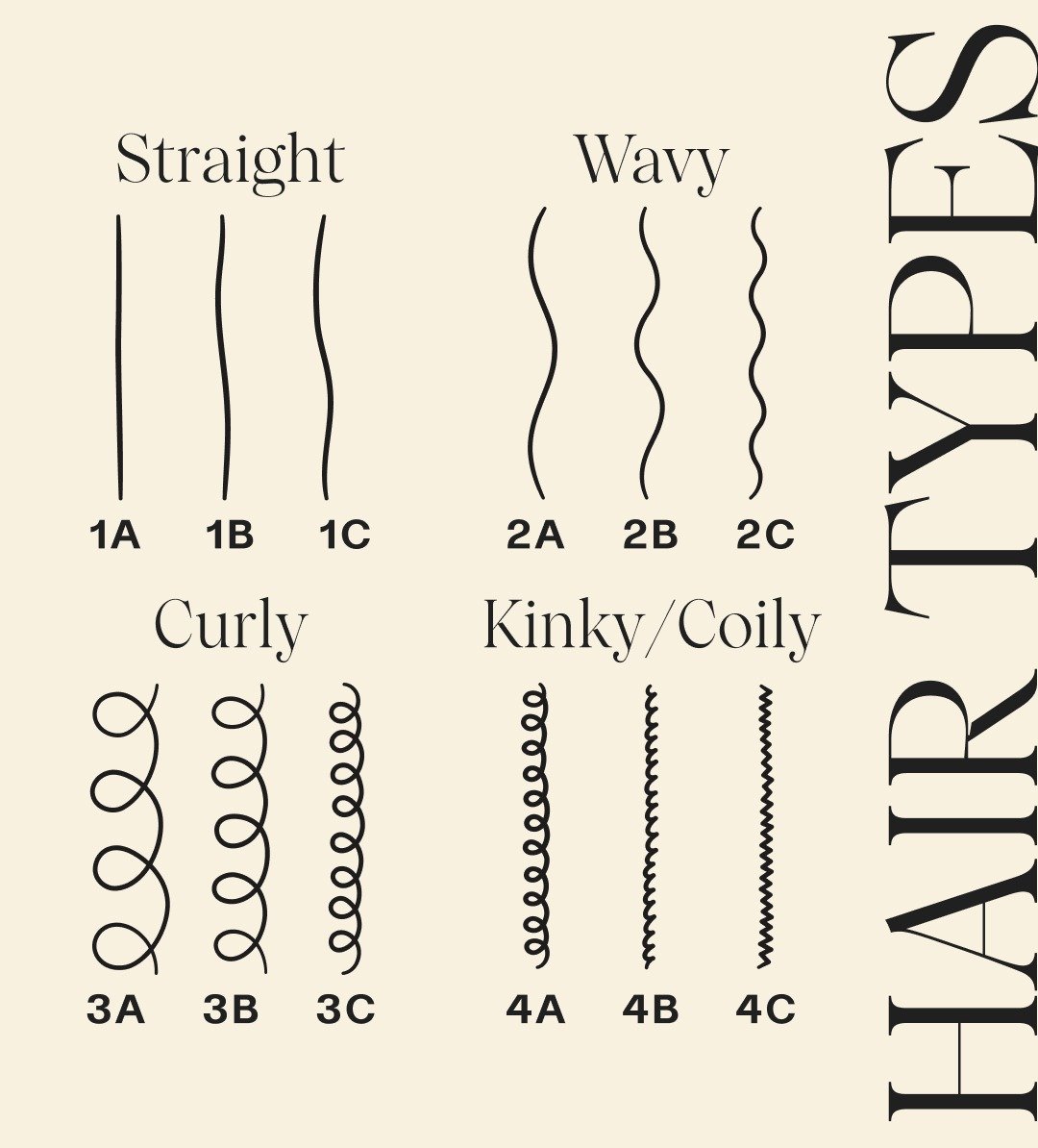 This chart might help you discover your own curl pattern - but you'll likely find you have a mix of a few different levels of curls.
WHY DO CURLS NEED MORE HYDRATION?
There are a few reasons why curls need more moisture than someone with straight hair.
The natural oils that your scalp produces takes longer to travel down and coat a curly hair shaft from root to tip than a straight hair shaft. If you think of a strand of hair like a staircase, you can run down a straight staircase much faster than you can run down a spiral or winding staircase.




Curly haired individuals tend to use more heated appliances on a more regular basis. These individuals could use a diffuser to define their curly strands, then the next day they could use a straightening iron to give a sleek look. That is why it is so important to make sure you use a heat protectant before you use any heat appliance on the hair to keep those tresses healthy and beautiful.




Lastly, the environment and outside factors can certainly contribute to the need for more hydration. In drier climates, curly hair that is already moisture deprived can become dry and frizzy at a faster rate, so in these climates you want to make sure you focus on adding products that will add a little more moisture to your curly locks.



CARING FOR CURLY HAIR
These JVN products are your curl's best friend.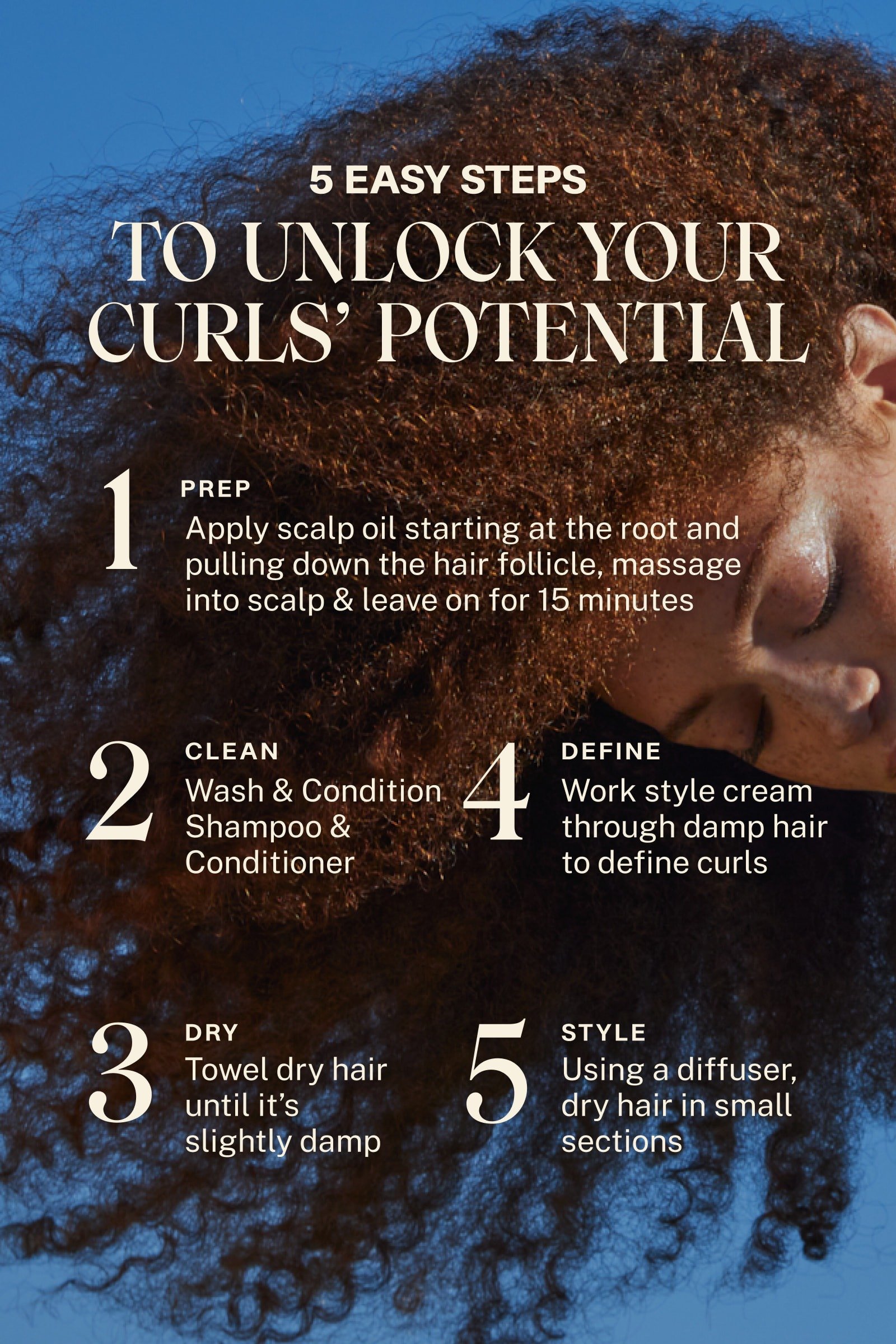 PREP & SOOTHE WITH COMPLETE PRE-WASH SCALP OIL
Curly hair is often washed less in order to keep it more hydrated. Using Pre-Wash Scalp Oil helps to gently cleanse the scalp of product build up before your curly hair wash day.
CLEANSE AND CONDITION WITH NURTURE HYDRATING SHAMPOO & CONDITIONER
Curls love hydration! If you're looking for a curly hair shampoo and conditioner, use The Nurture Collection for weightless hydration.
Nurture Hydrating Shampoo's key ingredients are Aloe Leaf Juice, which hydrates and soothes the scalp, and Panthenol, an ingredient that most people know better as pro-Vitamin B5, which helps fortify hair to restore its shine and luster.
Nurture Hydrating Conditioner has ingredients that work hard to lock your hair's moisture in and keep the frizzies out. Camellia Seed Oil penetrates hair with moisture, protects from extra dryness and split ends, and adds shine. Amino Acids work to moisturize and condition hair for a smooth, silky feel.
BALANCE AND SMOOTH WITH COMPLETE INSTANT RECOVERY SERUM
This serum levels out the moisture levels and fills in those little cracks on the surface on each strand of hair, from roots to ends, making it easier to stop frizzy hair. It also protects from heat up to 450 degrees Fahrenheit, making it key for pre-heat styling hair prep.
HOW DOES COMPLETE INSTANT RECOVERY SERUM HELP CURLS?
Curly hair can become dry at the ends, so remember to balance the moisture level of your strands from root to tip! Using Instant Recovery Serum as a daily wearable treatment helps equalize the porosity in each strand of hair to create a perfect hair environment that reduces breakage and brittleness…without the weight or a heavy feel. Two of our main ingredients in the Instant Recovery Serum that help repair and protect each strand are Niacinamide and Charged Lemon Protein. Niacinamide supports keratin repair and increases body and sheen, while Charged Lemon Protein protects the hair from heat styling and environmental stress.
STYLE WITH COMPLETE AIR DRY CREAM AND COMPLETE NOURISHING SHINE DROPS
Fight frizz that can occur in curly hair textures while defining and smoothing out your ringlets. Using 2-3 pea-sized amounts of Complete Air Dry Cream, section by section on damp hair to scrunch and define your curls, make sure you get even distribution of the product on each of your curly strands, adding more if needed. Break up the curl cast on dry hair with 1-3 drops of Complete Nourishing Shine Drops for extra frizz fighting, extra definition and ultra shiny curly hair.
WAIT - WHAT IS A CURL CAST?
A curl cast is the firm hold of a styling cream or gel that encases each curl as it dries holding the curls in their natural shape and form. When fully dry, there is a hard cast on the hair which can be broken up by scrunching, sometimes with the addition of a hair oil (like Nourishing Shine Drops!) to create soft no crunch curls. A curl cast is not a bad thing; it can help fight extra frizz commonly found in curly hair and create lots of shiny, defined curls.
About JVN
With a focus on science-backed, sustainable ingredients that are truly effective, JVN is nongendered haircare made for everyone.
About JVN
With a focus on science-backed, sustainable ingredients that are truly effective, JVN is nongendered haircare made for everyone.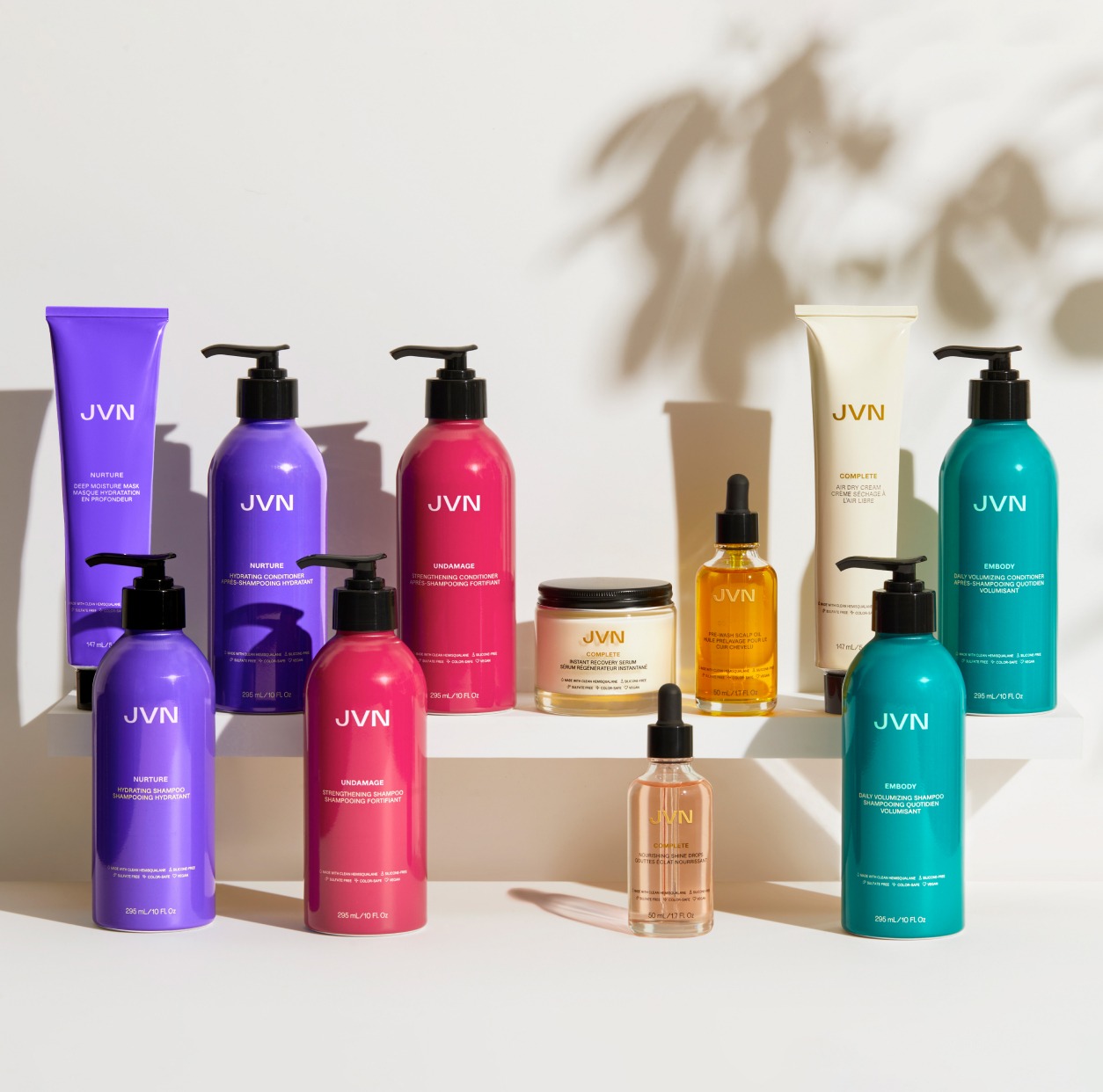 Want to find out what works for you?
TAKE THE QUIZ