UNDER THE DRYER
Happy 1 Year JVN-iversary! We've Come a Long Way, Honey!
JVN Hair is celebrating 1 year of building a community centered around sustainable beauty, revolutionary ingredients and the core belief that all can Come As You Are.
A YEAR OF JOY AND THE BEST HAIR EVER…ALREADY?
It's been a whole entire year since JVN came onto the scene, revolutionizing the products we choose for ourselves and our planet. Our founder, stylist Jonathan Van Ness, set out to cultivate an inclusive and high performance line, committed to eliminating plastics at every point possible and entirely centered around our award winning and patented Hemisqualane - a complete silicone alternative, bio fermented from sustainably sourced sugarcane. It's been a whirlwind of positivity since we've launched with that mission in mind - all because of the incredible community who've joined us and who we're elated to celebrate this milestone with!
Wanna know just how much fun we've had together this year? Let's jump right in and get nostalgic with some fun facts since we hit the scene on August 31, 2021.
1 TUBE OF AIR DRY CREAM IS SOLD EVERY 2 ½ MINUTES
We knew you'd absolutely love the bounce, shine and frizz-free hold that your hair can vibe on with Air Dry Cream - but it's still mind blowing to see just how much you actually do. It makes sense, 24-hours of humidity defense and the strengthening, moisturizing properties that Hemisqualane brings to the party really do make this product an instant icon.
TV SHOWS ACROSS THE GLOBE HAVE SHOUTED US OUT
JVN Hair was the topic of conversation all over the small screen, with a memorable moment on The Drew Barrymore Show where Jonathan blew Drew's mind by showing just how much protection Instant Recovery Serum can offer to her heat style. This Morning viewers in the UK were treated to live demos of just how well the product can work for them, while Rachel Ray Show fans got great information on how JVN Hair can help their postpartum hair. We were also featured in segments on The Today Show when Pre-Wash Scalp Oil was featured as an Amazon Most Loved Best Seller and NBC New York Live dove deep into JVN Hair's commitment to accessibility and inclusivity!
OUR INCREDIBLE PRODUCTS HAVE WON 16 EDITORIAL AWARDS
Ever since our launch, beauty editors have taken notice of our clean and high performance formulations - and we're so honored they shared the love with their readers! They've enjoyed products across our entire spectrum of offerings, from the stylers and treatments to shampoos and conditioners. Here are just a few!
PopSugar
Best in Celebrity Beauty. Best Styler - Air Dry Cream
Refinery29
Beauty Innovator Awards - Pre-Wash Scalp Oil
Elle
Elle's 2021 Future of Beauty Awards - Instant Recovery Serum
Harper's Bazaar
The Best Products of the Year (2022). Best Hair Oil - Nourishing Shine Drops
Glamour
The Best Clean Beauty Products of 2022. Best Clean Conditioner - Embody Volumizing Conditioner
Vogue
22 Best Hair Oils To Keep Your Hair Healthy Through Winter - Pre-Wash Scalp Oil
Cosmopolitan.com
23 Best Curly Hair Products You Need In Your Life Right Now. Best Air-Dry Cream For Curly Hair - Air Dry Cream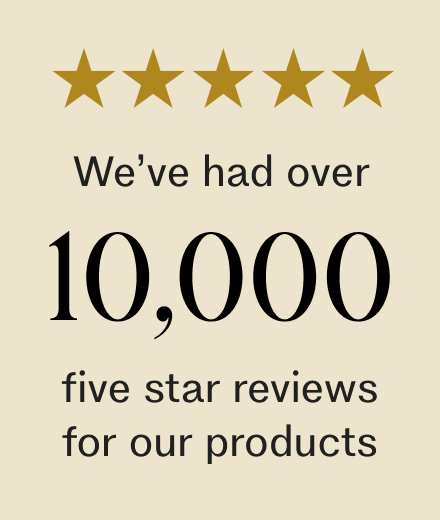 10 THOUSAND 5 STAR REVIEWS!
We're humbled and grateful by all of the positive press, but when the community is talking, that's the real reward! Each and every happy review lets us know that we're doing something right when it comes to giving you the self care tools you want in order to feel fresh, fearless and forever fierce. From our Shampoo and Conditioner line ups to treatments and stylers like Pre-Wash Scalp Oil and Conditioning Mist - people are feeling good about their JVN Hair haul and when you feel good, WE feel good!
PARTNERED WITH 3 PHENOMENAL CHARITIES
Making a positive impact on our larger community has been at the heart of the JVN Hair mission since its inception, with sustainability and inclusivity walking hand in hand with philanthropy. It's been our incredible privilege to be able to partner with three charities since our launch who work tirelessly to make the world a better place in a variety of ways.
You Are Essential aids those disproportionately impacted by the Covid 19 pandemic, grant funding grass roots and mutual aid networks servicing the disabled, elderly and immunocompromised communities as well as deeply marginalized communities in an effort to provide cross cultural relief and resources.
1% For The Planet started from one business's idea to donate 1% of their sales back to the environment and launched a global movement, with over 5000 members joining the cause. To date, they've been able to provide over 250 million dollars in support to approved environmental non-profits.
San Francisco Aids Foundation strengthens and builds community partnerships in order to provide services and advocacy in an effort to ensure healthcare and support, free of stigma or racial barriers, are available to those living with or at risk of HIV.
TAKING THE WORLD BY STORM - WE'RE NOW AVAILABLE IN 5 COUNTRIES
Outside of the United States, you can find people rocking hemisqualane enriched locks in Canada, Australia, New Zealand and the United Kingdom too! Find us at your local Sephora, or Space NK - depending on where you lay your head (hopefully on a silk pillowcase to protect your hair.) Oh, and of course right here at JVNHair.com!
SO, WHAT'S NEXT? WE CAN'T WAIT TO SHOW YOU!
We've done so much together and we're only just getting started! The future is full of some pretty exciting plans and products and we're excited to share each and every one of them with you as they happen. Thank you from the bottom of our hearts for sharing this milestone with us. We'd never have reached it without every single one of you on #TeamJVNHair! So, gear up for more celebrations to come, fam! We'll bring the confetti!
About JVN
With a focus on science-backed, sustainable ingredients that are truly effective, JVN is nongendered haircare made for everyone.
About JVN
With a focus on science-backed, sustainable ingredients that are truly effective, JVN is nongendered haircare made for everyone.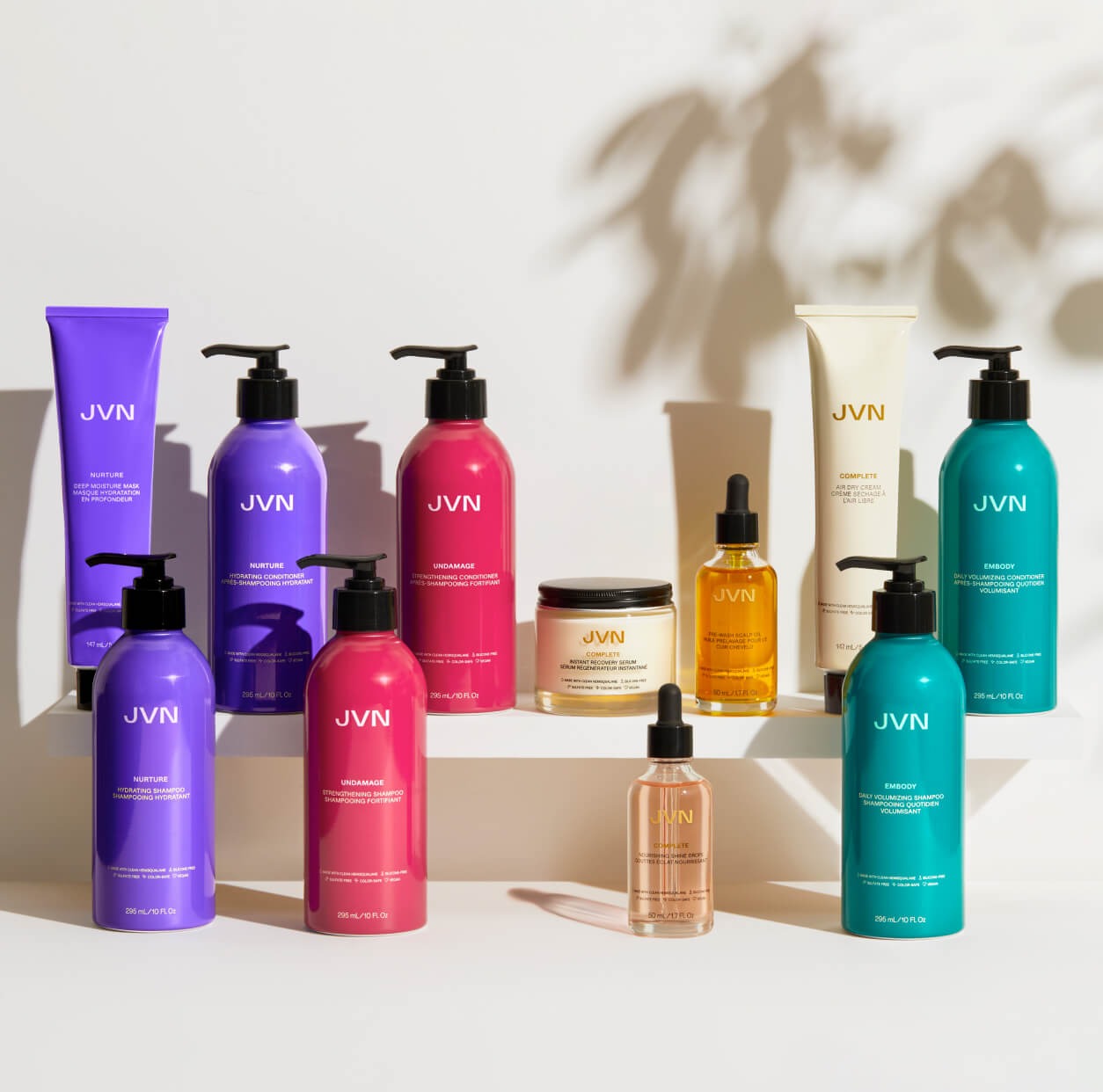 FIND WHAT WORKS FOR YOU
TAKE THE QUIZ