UNDER THE DRYER
Your Blow Out's New BFF - Say Hey to Blowout Styling Milk
Take your hair to voluptuous new heights, all while smoothing it out and protecting it from heat and humidity with JVN Hair's totally transformational Complete Blowout Styling Milk. 
Sometimes you've just gotta make a date with a dryer and get IN there with your round brush for that soft, voluminous, blown out look. You can still rock those heat-free or lightly diffused moments (you know, your Air Dry Cream days), but some days you just wanna go full glam - which makes the product you apply before you start your sectioning and get to drying is so very important.
Honestly, if you're going to go all 90s runway, you're gonna want that to last all day and you shouldn't have to worry about burning your hair or a frizzy end result in the process. You want to be giving softness, movement, body and oh-so-touchable hold without compromising the health of your sexy strands.
We have the answer to your heat styling dreams - meet Blowout Styling Milk.
FIRST OF ALL, WHY SHOULD I PREP MY BLOW DRY WITH COMPLETE BLOWOUT STYLING MILK?
Hair dryers on the market today are designed to dry your hair quicker than a figure skating short program - which means they blow fast and hot (some can exceed 245°F/188°C). Your styling tools are even crazier in terms of their heat potential, with most wavers, curling irons and flat irons capable of reaching 450°F/232°C!
Which is why Blowout Styling Milk was intentionally formulated to protect your hair from heat damage up to 450° F/232°C. Take THAT, styling tools! Activated by heat, Ionic Peptides spring to action with the quickness when heat is applied and not only protect your hair itself from the rise in temp, but they also protect your color from fadage and degradation too.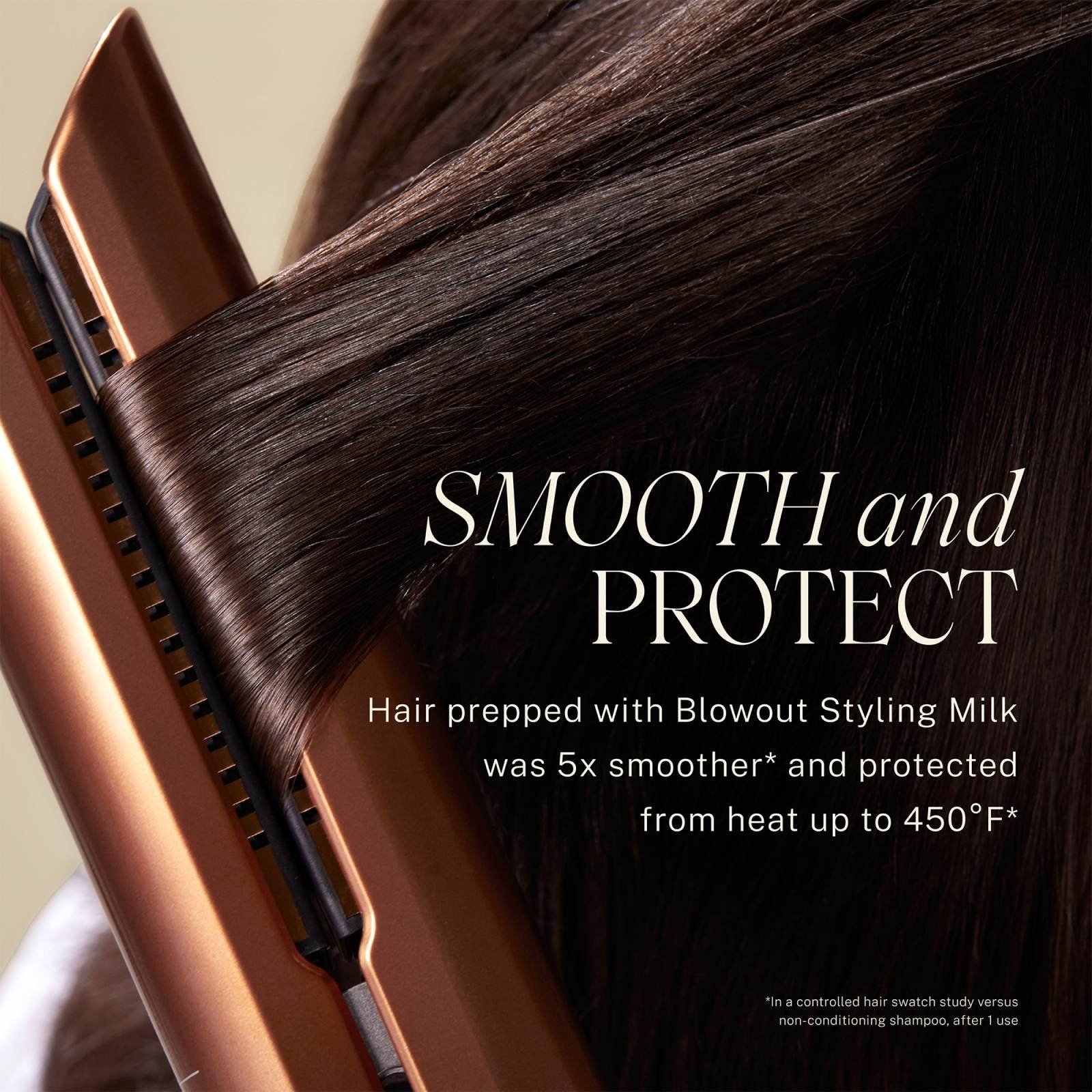 WHAT IS STYLE LONGEVITY?
Raise your hand if you want to do a full blow out every day. No hands? Yeah, we didn't raise ours either. Spending precious time and upper arm effort to romance your locks into a sleek, smooth, voluminous work of art should last longer than the TikTok that inspired it, right?
Enter Cassia Bark Polymer from stage right! This ingredient goes to work on your blowout in two ways, taking it from wow to whoa with the click of a dryer. First, this is where you'll get soft, touchable hold that extends your style for up to 48 hours. She's water soluble too, so you won't have to worry about any sticky residue or buildup.
Second, Cassia Bark Polymer provides humidity defense - and when we say humidity defense we mean it hits decline on all of humidity's calls. Frizz is reduced up to 99% and this smoothness in your finished product lasts up to 48 hours, even in high humidity conditions. Feeling cute, might go out with friends in a tropical climate later.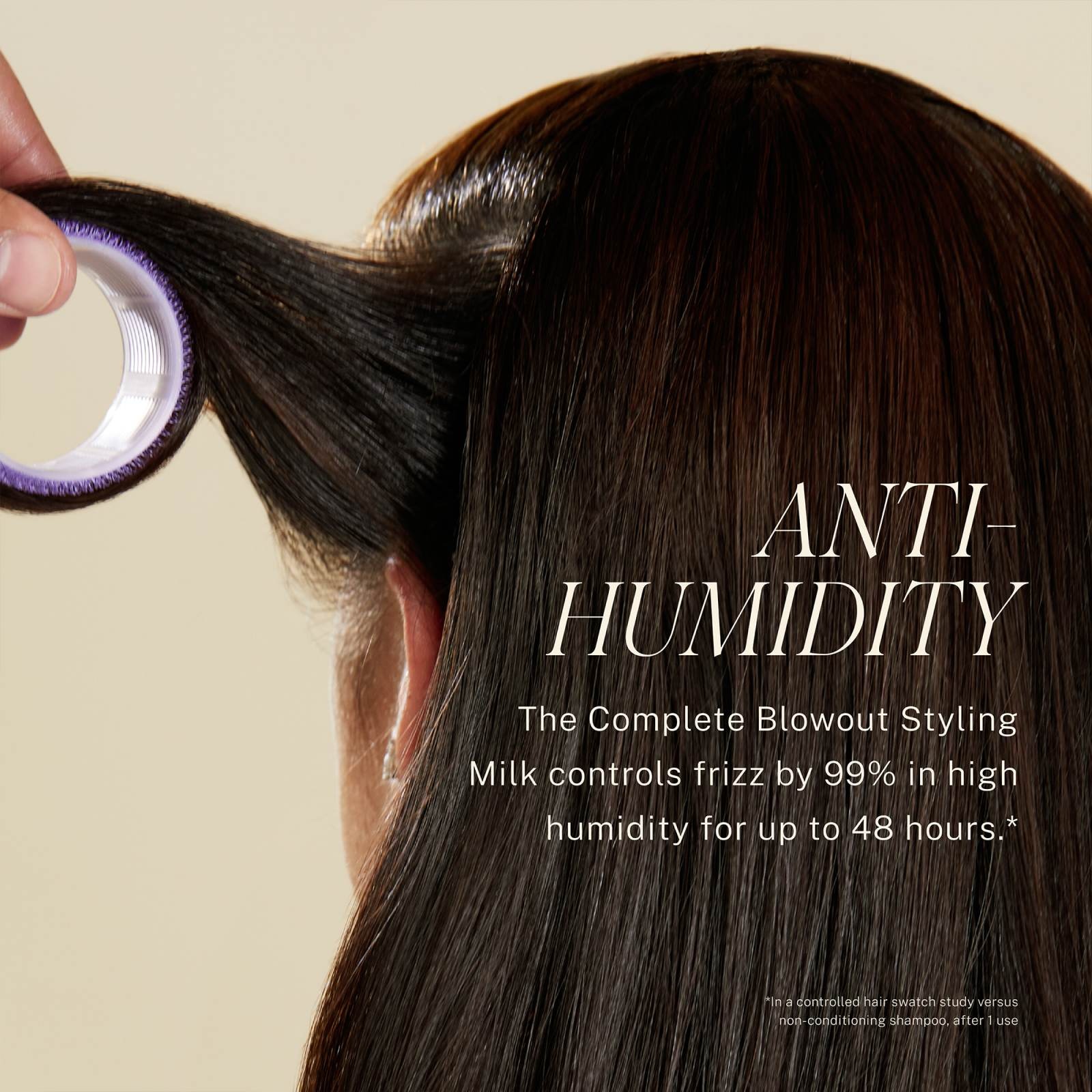 SO, IT PROTECTS FROM HEAT AND HUMIDITY….THAT ALL?
Heh, you know it's not, you smartie. Every product in the JVN Hair line contains Hemisqualane - and Complete Blowout Styling Milk is no exception. Hemisqualane is our silicone alternative superstar ingredient. This little baby is truly iconic in how well it can penetrate into your hair (instead of laying around on top of it), which allows it to deliver moisture, strength, shine and smoothing power deep inside - making it look gorgeous instantly and over time. It's not just sprinting your hair to health, it's running cross country for it like Forrest ran for Jenny.
Running right alongside it is Orchid Milk, which possesses both repairative and protective properties that leave your hair 5x smoother than hair blown dry directly after shampooing as well as deeply hydrated.
These two work together to not only make your hair look phenomenal by the end of your styling session, but they help make your hair better each and every time. #icons.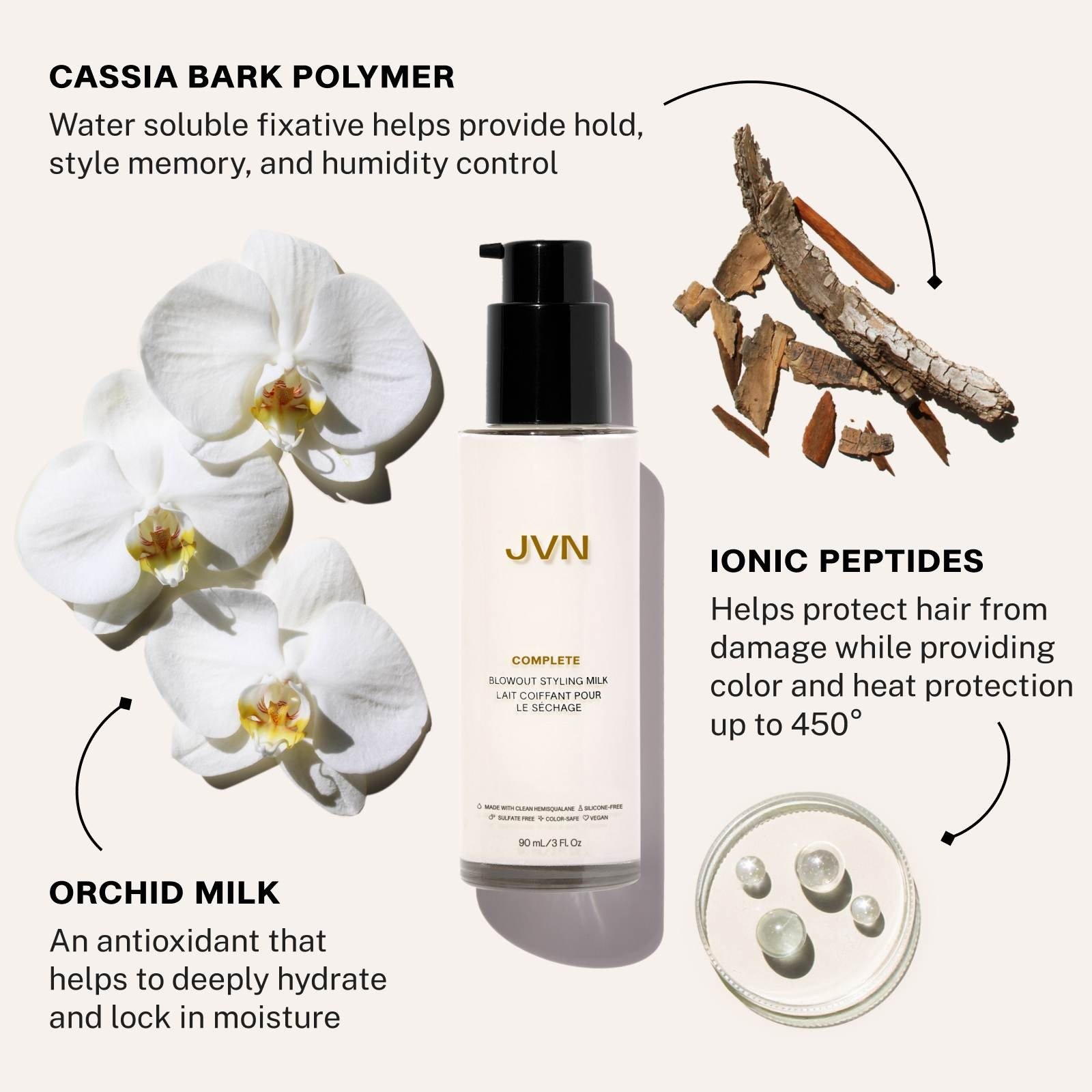 HOW DO I USE THIS MAGIC?!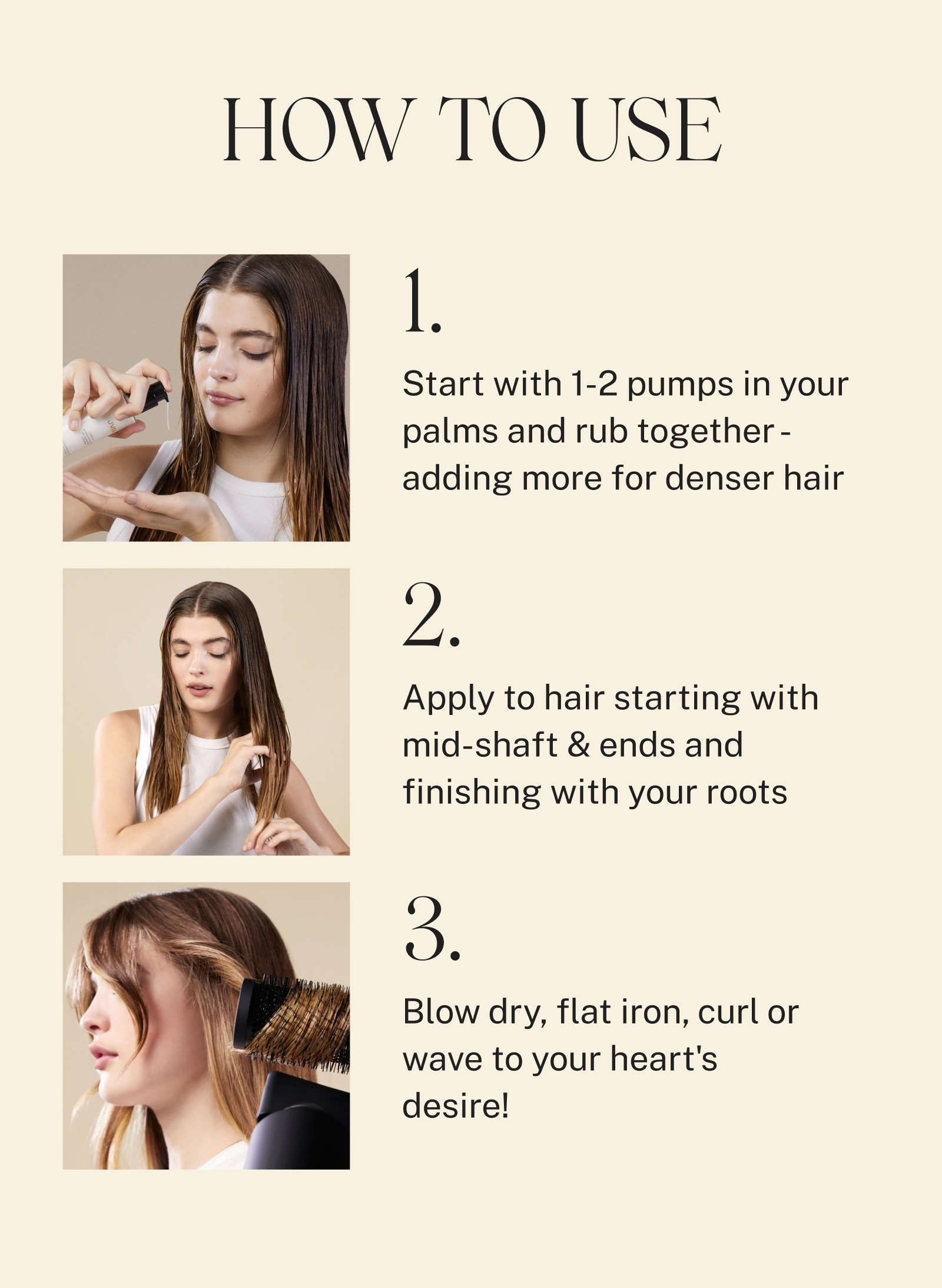 Simply place 1-2 pumps of Complete Blowout Styling Milk into your palm and then gently rub your hands together to disperse it.
Next, apply the product evenly over your hair when it's damp, starting with the midshaft (about halfway down your head) and smooth down to your ends. Run whatever is leftover on your hands lightly through your roots.
Finally - hit the power button on your dryer and get your style on! Blowout Styling Milk is heat activated, so the real benefits only come to life once dryer hits tendril.
JONATHAN TIP: Comb the product through with a paddle brush or wide toothed comb after applying it with your palms to ensure the most even distribution.
COMPLETE BLOWOUT STYLING MILK - FOR STYLING AS VERSATILE AS YOU ARE.
With a cast of styling characters that allow you to achieve your healthiest, happiest hair already getting top billing at JVN, Jonathan wanted to make sure those heat-style days were not only protected and bouncy, but also longer lasting and lusciously frizz-free. Adding Blowout Styling Milk to the playbill ensured everyone has the utmost in style versatility directly at their fingertips. Jonathan couldn't be more excited for you to practice safe heat styling, and neither can we!
Blow it out. Curl it out. Straighten it out. Werk it out.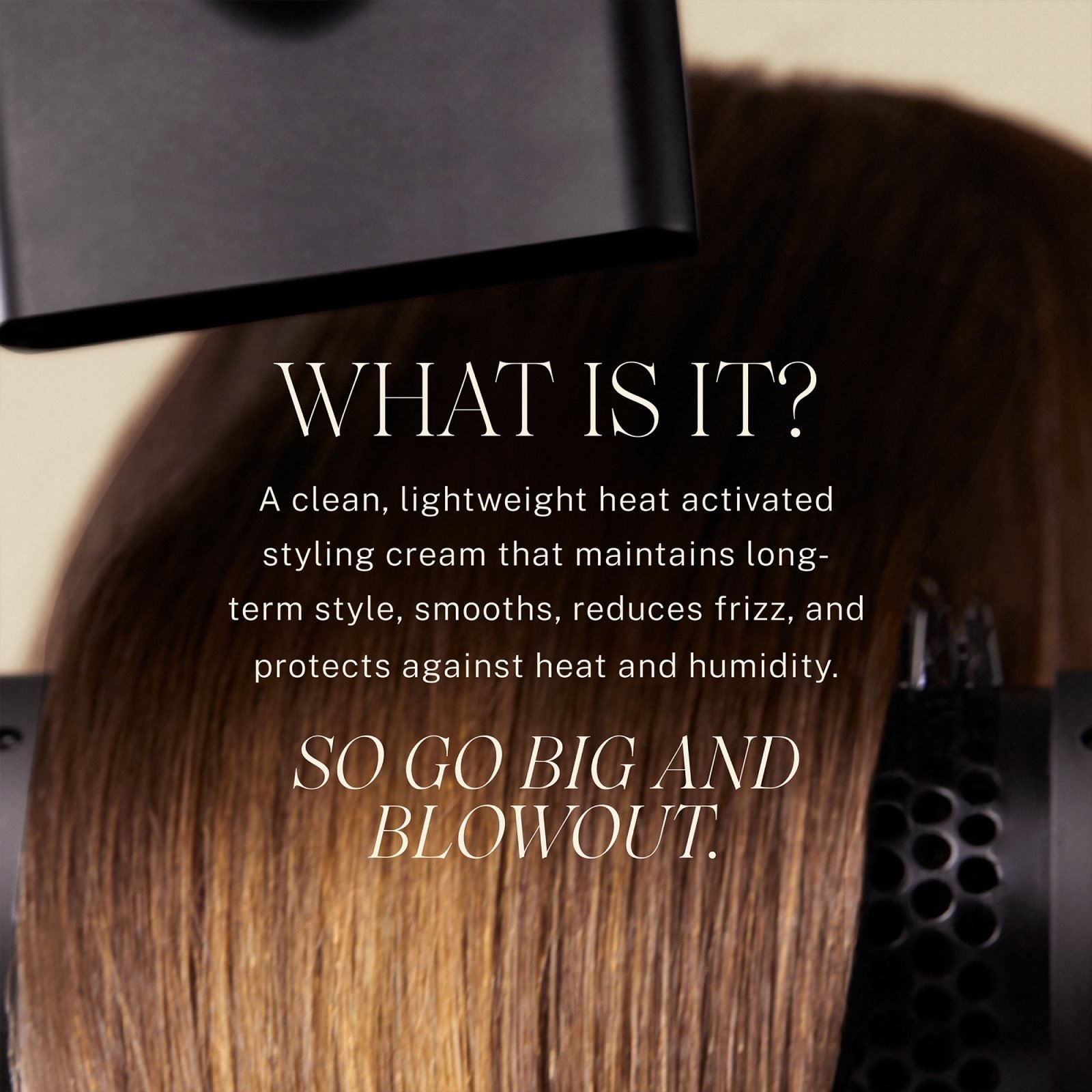 Basically, Complete Blowout Styling Milk is that friend that will get in your car when you pick them up after work and not even question why you're heading to the airport. It's gonna be there for you to fight frizz and keep your style looking fresh, flowing and smooth - no matter how humid it is or how hot your dryer was (well, up to 450°, that is.)
We legit all need this friend. Go pick them up…go ahead, they're waiting for you.
About JVN
With a focus on science-backed, sustainable ingredients that are truly effective, JVN is nongendered haircare made for everyone.
About JVN
With a focus on science-backed, sustainable ingredients that are truly effective, JVN is nongendered haircare made for everyone.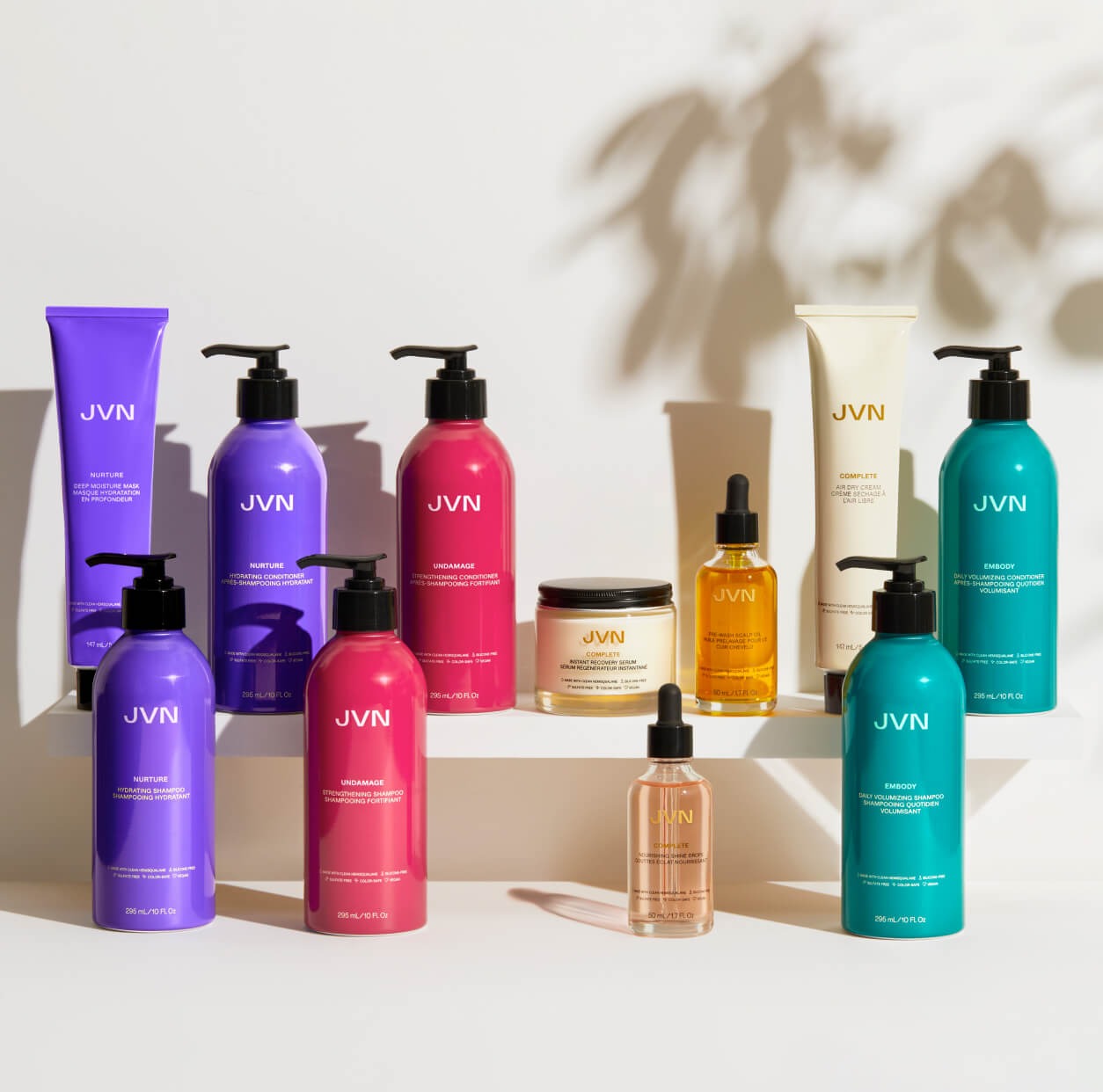 FIND WHAT WORKS FOR YOU
TAKE THE QUIZ