Pride 2022
Love is in
the air
JVN is a love letter to haircare, the planet, and everyone who embraces their true self, so come as you are.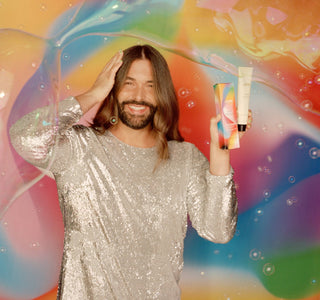 Pride represents an ongoing celebration of our community's resilience, diversity, and enduring strength to be who we are even in the face of hate. We advocate for the acceptance and equity of all.
- JONATHAN VAN NESS,
FOUNDER OF

JVN HAIR
ART MEETS AIR DRY CREAM
Our #1 Best Seller has been given a Pride 2022 makeover.
Air Dry Cream is a soft styling cream that adds buildable, touchable hold and lets your natural texture shine while reducing frizz by 97%.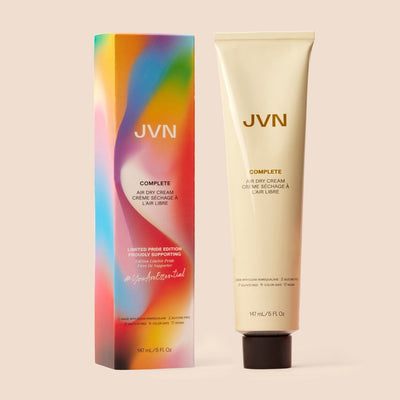 WITHOUT
WITH
Soft, touchable, air dry frizz control
I have thick, porous, asian hair that easily gets frizzy. My favorite way to use Complete Air Dry Cream is to put a large pea size amount in my damp hair and then french braid it. It acts like a mousse or gel, but when I let it out it SO soft and touchable, not sticky or hard at all.
- Kate W.
What is Air dry cream made of?
We put every ingredient under a microscope
JVN prides itself on using truly effective, sustainable ingredients that are formulated for all hair types.
HemiSqualane
Deeply penetrates to assuage the damage from the inside out, improving hair instantly and over time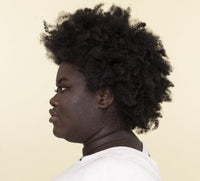 Without Hemisqualane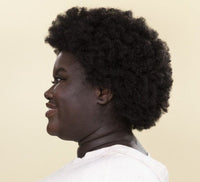 With Hemisqualane

Chia Seed and Linseed Extract
Natural texture enhancers that lend touchable hold

Moringa Seed Oil
Adds softness, shine, and luster
Meet the artist
This sustainable packaging created by Zipeng Zhu is limited edition so get it while you can!
Zipeng Zhu is a Chinese-born artist, designer, art director, illustrator, and animator in New York City who wants to make every day a razzle-dazzle musical. Zipeng is not only a member of the LGBTQIA+ Community, but he also dedicates his work to supporting and amplifying voices for the community.
We love that story
"I wish I could truly express how absolutely life changing this has been for me, but I cannot thank all of you enough for giving me that extra boost to love myself naturally. I feel complete again, and it wouldn't have been possible without JVN."
"Thank you soooo much Jonathan! You have given a 64-year-old woman confidence for the first time in her life. I can't thank you enough. Love you already, but love you even more for these products, they are truly life changing."
"I would love Jonathan to know how much he has changed my life with his hair products. Thank you so much for creating such a truly wonderful range so we can feel (even more) beautiful." - Fi Miller

In partnership with #YouAreEssential, JVN will be donating to support their mission.
#YouAreEssential is a national crisis relief organization that provides funding, resources, and educational tools to promote sustainability and impact to essential workers.
Find your perfect match
Still not sure about how to care for your hair? We can help.
TAKE THE QUIZ
Air Dry?
Perfection
Get your hands on this exclusive collab!
OOPS,
UNSUCCESSFUL
We love this product for you, a lot of others are trying to buy it too.
SOMETHING'S,
WRONG
Sorry, about that, our wires must have gotten crossed somewhere.