UNDER THE DRYER
Fight Dry Winter Hair With This Hair Oil By JVN
Summary- There are many reasons Nourishing Shine Drops should be used as the perfect bookend for every hair routine, from styling to protection! Learn how and why this luxurious finishing oil is a fan-fav in every way.
Need a Shine Boost? We got you
Sick and tired of dull and lackluster hair? Hey, we get it. Picture this… you washed, you blow dried, you styled, and now it's time for the final encore! Meet, Nourishing Shine Drops. This lightweight finishing oil gives you the INSTANT gratification of having nourished, polished, and luminous hair.
See the 7 reasons why pro stylists to beginner hair enthusiasts are making Shines Drops a staple in their hair routine!
1. Silicone Free
In true JVN fashion, our products are not complete without a dash of Hemisqualane. The reason why this ingredient is very near and dear to us is because it is a silicone alternative, which makes Nourishing Shine Drops a silicone free product.
Hemisqualane also has many other benefits to hair, here are just a few:
Instantly improves hair health.
Absorbs deeply for added strength and nourishment.
Reduces frizz and damage.
As you can see, Hemisqualane is a vital ingredient in what makes this product so great. To learn more about the differences between Silicones and Hemisqualane click here.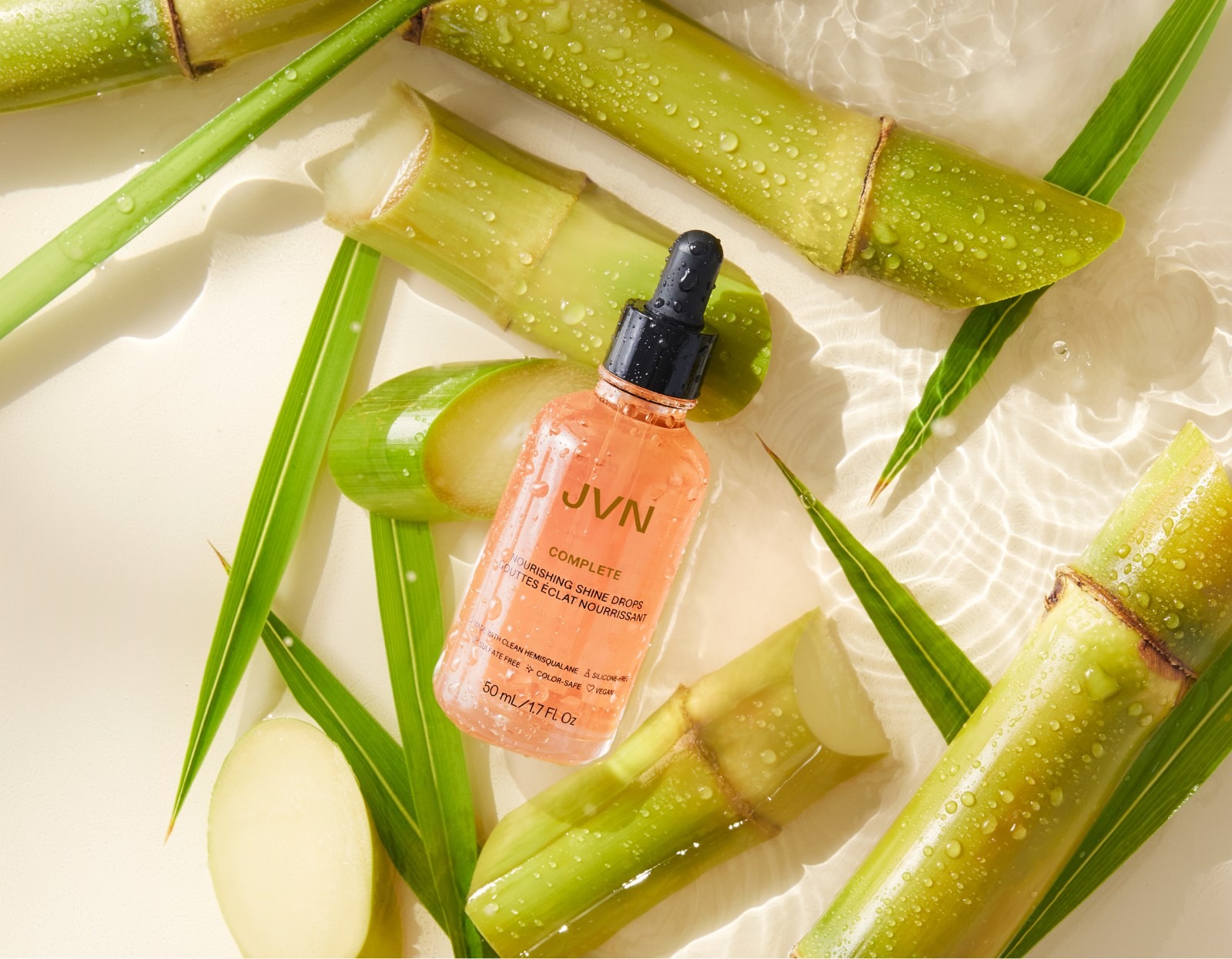 2. Perfect For ALL Hair Types
It is our mission to make hair care products for all hair types. Inclusivity is very important to us and a core value. Whether your hair is 1A to 4C, do not fret. Nourishing Shine Drops are for you.
Nourishing Shine Drops' lightweight formulation will have those curls springing back into action and are perfect for fine or thin hair, meanwhile anyone looking for added smoothness from coarse or dry hair will be just as pleased from the instant hydration.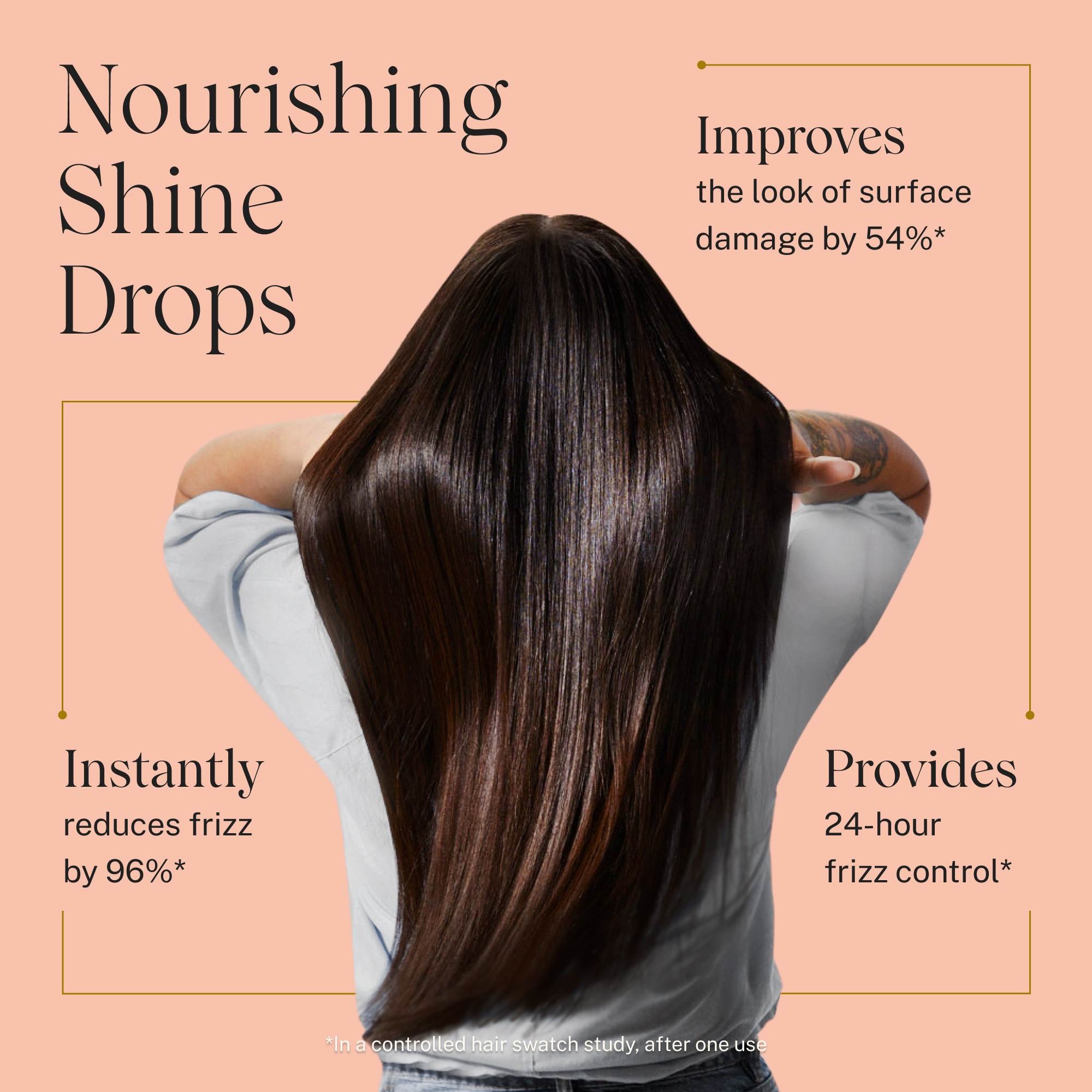 3. Provides UV Protection of Hair
Did you know that the sun's rays can cause damage to your hair, color fading, and dryness?
That's why we formulated Nourishing Shine Drops with Hibiscus Extract to provide 100% antioxidant protection against UV rays.
***A little extra fact: This is where the super cute pink hue comes from. Don't you just love it?
4. Multi-purpose Styling Methods
We love a product that can be used in a multitude of ways. After all, not everyone has the exact same hair routine. Below are just some of the different ways you can play with Nourishing Shine Drops:
Polished style- After any sort of heat styling is finished, smooth a 1-2 drops through your mid lengths and ends.
Frizz free texture- When you are done air drying or diffusing add a few drops to your palms and scrunch into your hair.
Slick back buns or ponies- Dispense just a drop or two into your hands then smooth it over your hair for a more sleek and chic moment.
Day 2 or 3 refreshers- Rub together a couple drops in your hands then smooth it into the areas of the hair where you may need to tame any frizz or flyaways. It'll bump the style back into place.
5. Frizz and Flyaway Control
24-hour frizz and flyaway control. Yes, that's correct.
Nourishing Shine Drops was clinically tested to instantly reduce frizz by 96% and provide 24-hour frizz control.
This reason, alone, makes it a fan-favorite and beloved by many. Check out this review:
6. Lightweight Hydration Without a Greasy Feel
Naturally, some people may be hesitant to use an oil-based product in their routines. Many fear their hair may become oily, weighed down, and don't care for the feeling of oils on their hands.
Well, we are here to tell you that Nourishing Shine Drops won't weigh the hair down and feels extremely light weight.
Thanks to a few of our amazing ingredients like Hemisqualane and Meadowfoam Ester, you will have ultra lightweight hydration and instant shine without feeling like your hair has gone flat or greasy.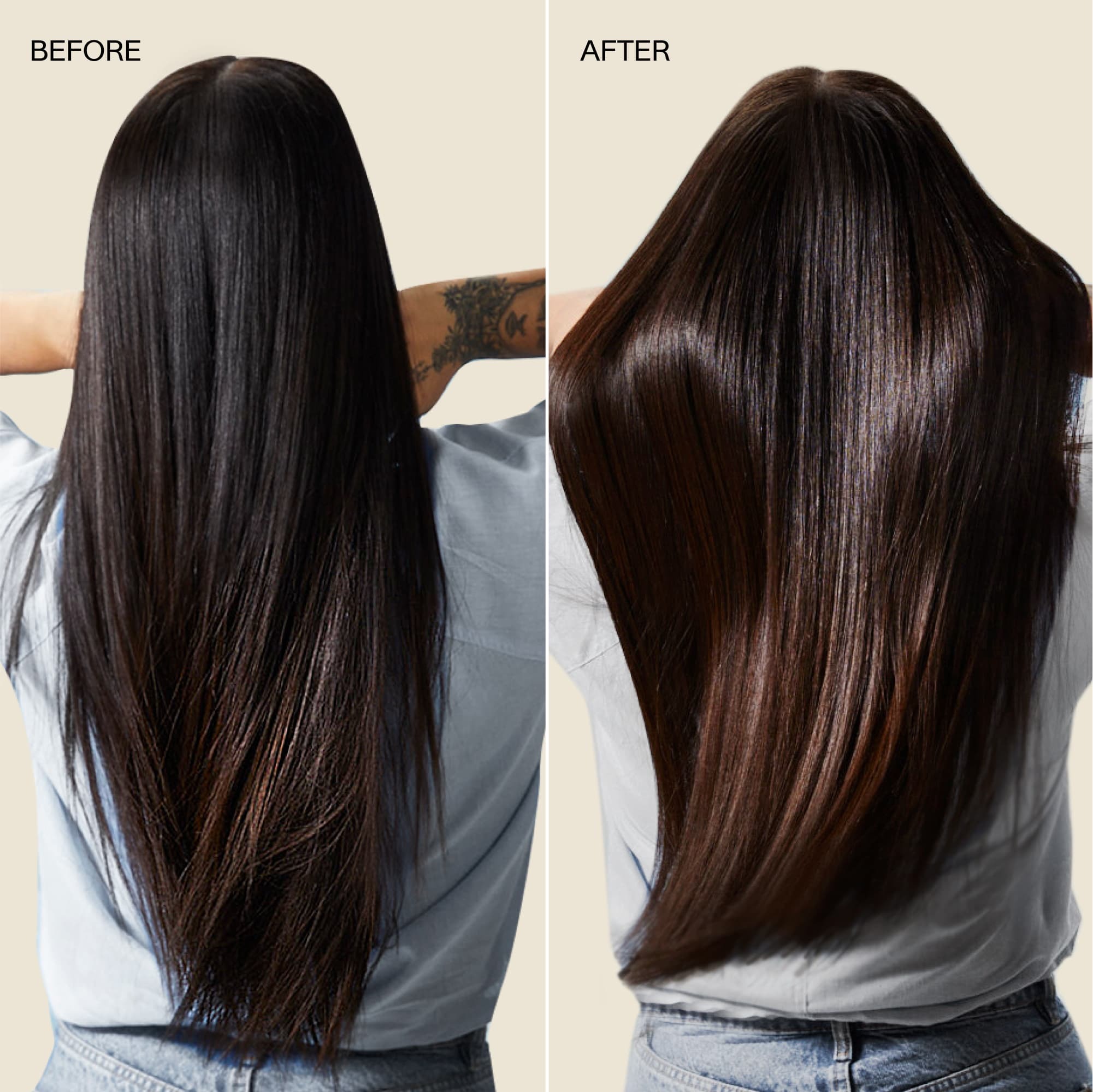 7. Your Hair Will Smell Amazing All Day
At the end of your styling session, just add a few drops to your hair to send your nose on a fragrance trail.
The light scent of sparkling grapefruit and tangerine are infused with white florals, soft violet and sweet honey notes. It will leave your hair smelling gorgeous all day long.
Don't forget, you can always do a few hair flips or tosses throughout the day to get the refreshed scent in your mind, transcending yourself and others around you into a daydream.
I Need It, I Want It… I Gotta Have it
Nourishing Shine Drops are a hair-necessity and we, along with so many others, have fallen madly in love with this easy-to-use, illuminating finishing oil.
So, grab yours today and watch your strands transform INSTANTLY into the glistening hair of your dreams with just a few drops!
Want to know where you can find them? Add to cart here on JVNHair.com, at your local Sephora, or at Sephora.com.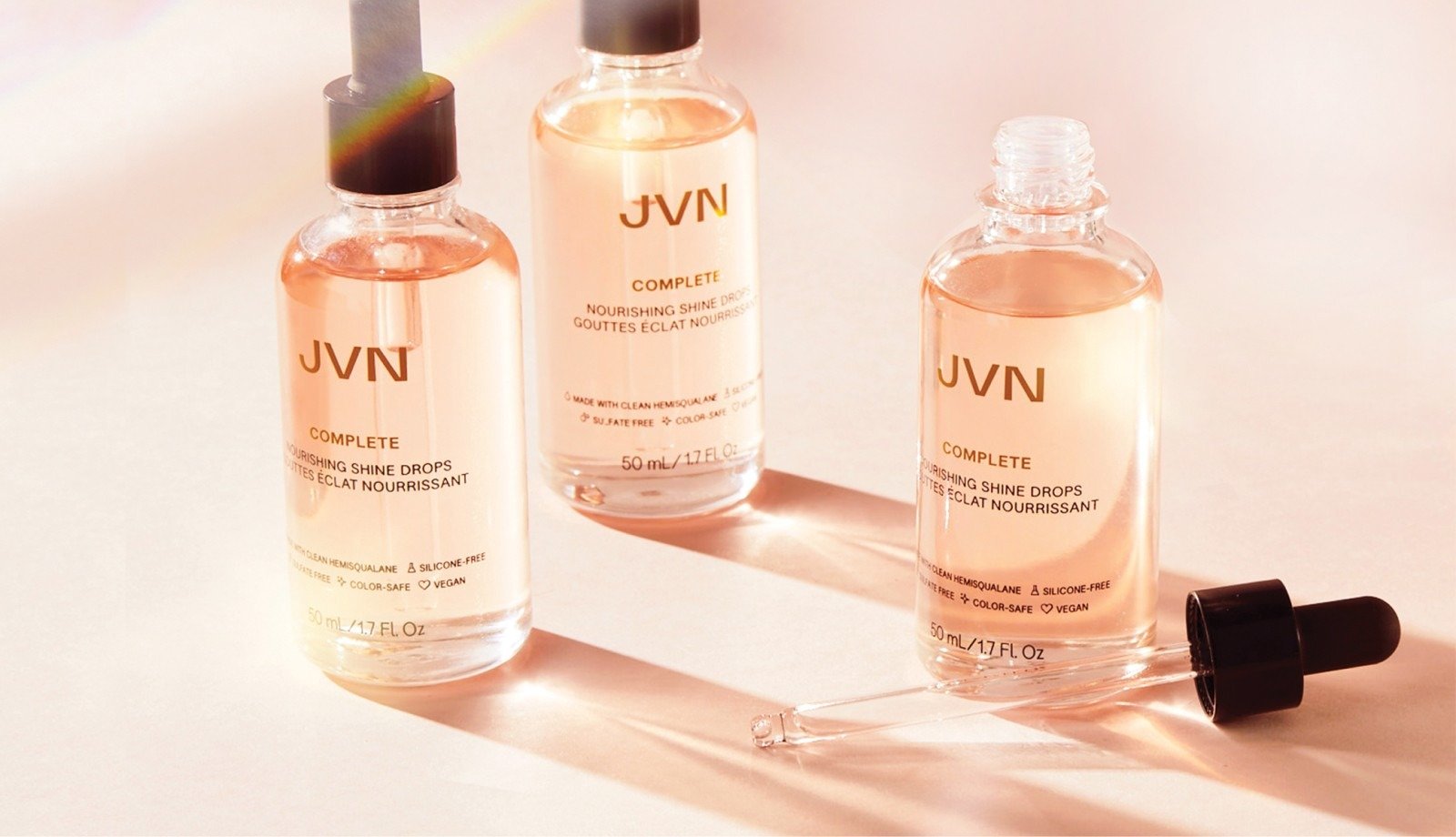 About JVN
With a focus on science-backed, sustainable ingredients that are truly effective, JVN is nongendered haircare made for everyone.
About JVN
With a focus on science-backed, sustainable ingredients that are truly effective, JVN is nongendered haircare made for everyone.