UNDER THE DRYER
Telling Tangles 'Knot Today' With NEW Leave-In Conditioning Mist
Looking for a leave-in conditioner that does it all? You're in luck, JVN just made it! We're breaking down all the deets on our brand new detangling, hydrating, frizz fighting, and style refreshing Conditioning Mist for all hair types.
YOUR EASY PEASY, FRIZZ-FIGHTING BFF
Complete Conditioning Mist is the lightweight leave-in for instantly hydrated, glossy hair. It's the perfect spritz to detangle wet hair, or revitalize second day strands.
At JVN, we always want to make products that fit perfectly into your routine, which is why we curate our collection to be easy to use for all hair types, for whatever hair goals you have.
A wet or dry magic mist that handles even the toughest of tangles
When ideating about what to make next, Jonathan knew - it was all about this Mist. A wet or dry magic mist that handles even the toughest of tangles, and revives second and third day hair with lightweight moisture. This mist is no joke. It's never too much, evenly disperses throughout your hair with a fine mist, and makes it feel instantly hydrated, but never heavy.
WET, DRY, DAMP OR IN BETWEEN - MIST IT OUT!
Mist on wet hair to gently detangle and hydrate without weight. Or, Mist on dry hair to refresh dry strands and ends anywhere, anytime.
We love using Conditioning Mist as our first step out of the shower to detangle, hydrate and moisturize, followed by Instant Recovery Serum as a style primer. When hair is dry, try a few spritz's of Mist to revive and refresh your style - this works really well on waves and curls, but because it's so lightweight (never weighing hair down!) it's great for all hair types.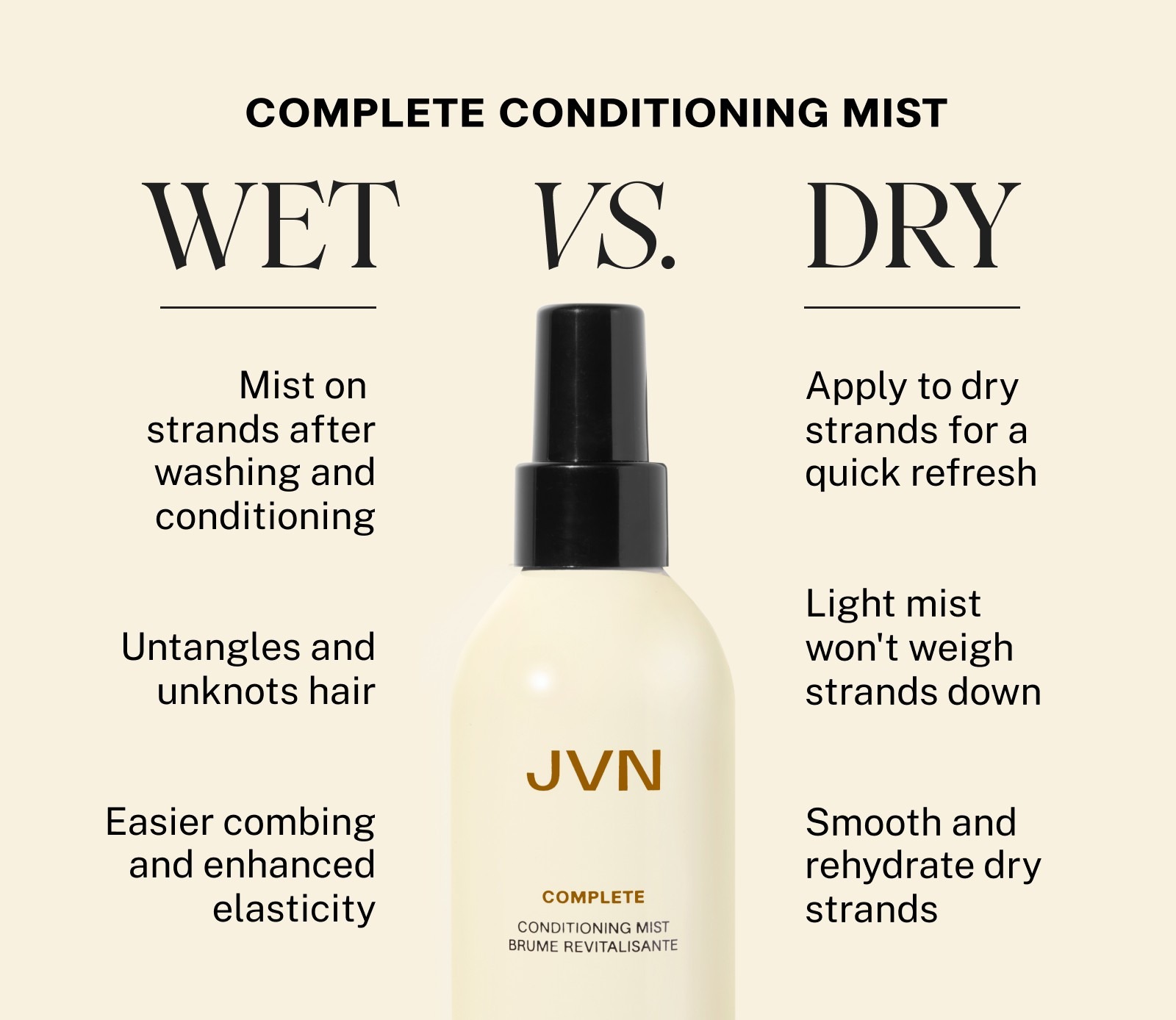 WHAT IS CONDITIONING MIST MADE OF?
It's a product we're super proud of, so thanks for asking. We had many rounds of testing in our lab, making sure each ingredient had the perfect ratio. From 1A to 4C, we tested on all hair types, including Jonathan himself, to get as much feedback as we could on how to make this mist…well, Complete.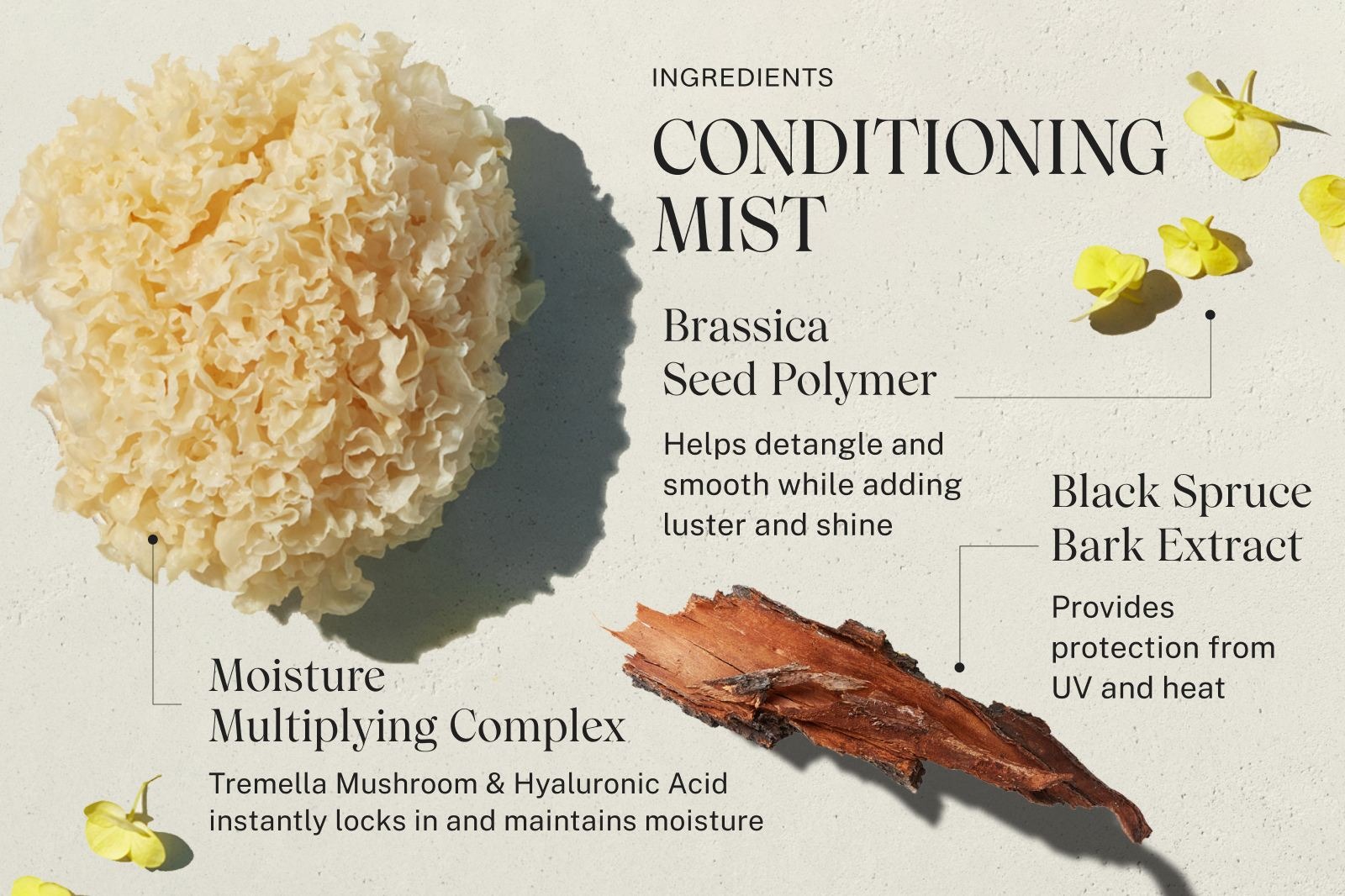 WE PUT ALL OUR INGREDIENTS UNDER A MICROSCOPE
Hemisqualane, our hero ingredient, works to smooth, fight frizz, protect and strengthen hair without build up and without silicones, which can be harmful to both your hair's integrity and the planet due to water run-off. Because of hemisqualane, every time you use JVN, it's actually improving your hair - and will continue to do so over time. Pretty cool, right?
Conditioning Mist utilizes our Moisture Multiplying Complex, which features Tremella Mushroom and Hyaluronic Acid, to instantly lock in and maintain moisture. That means your hair's moisture gets multiplied while staying super lightweight, never weighed down or heavy.
Black Spruce Bark Extract provides UV protection which prevents color degradation. It protects the hair cuticle, and it's actually upcycled from the Canadian lumber industry. You know us, we love a recycling moment.
Brassica Seed Polymer helps to condition and detangle all hair types - from super fine to thick, and extra straight to ultra curly, so your detangling sesh with a wet brush or wide-toothed comb will now be even easier.
THERE ARE SO MANY WAYS TO MIST - TRY IT OUT!
Conditioning Mist is a multitasking, moisture multiplier meant for hair at multiple stages of styling.
Using Conditioning Mist on wet hair is the perfect time to detangle and up the hydration before you style - think of it as your easy, feel good hydration spritz before you tackle your tangles. Add it to your existing after-shower routine and your hair will breathe a sigh of hydrated, happy relief. Whether you're about to do a sleek blowout, let your hair dry naturally, or revive a second day style - Mist is a must!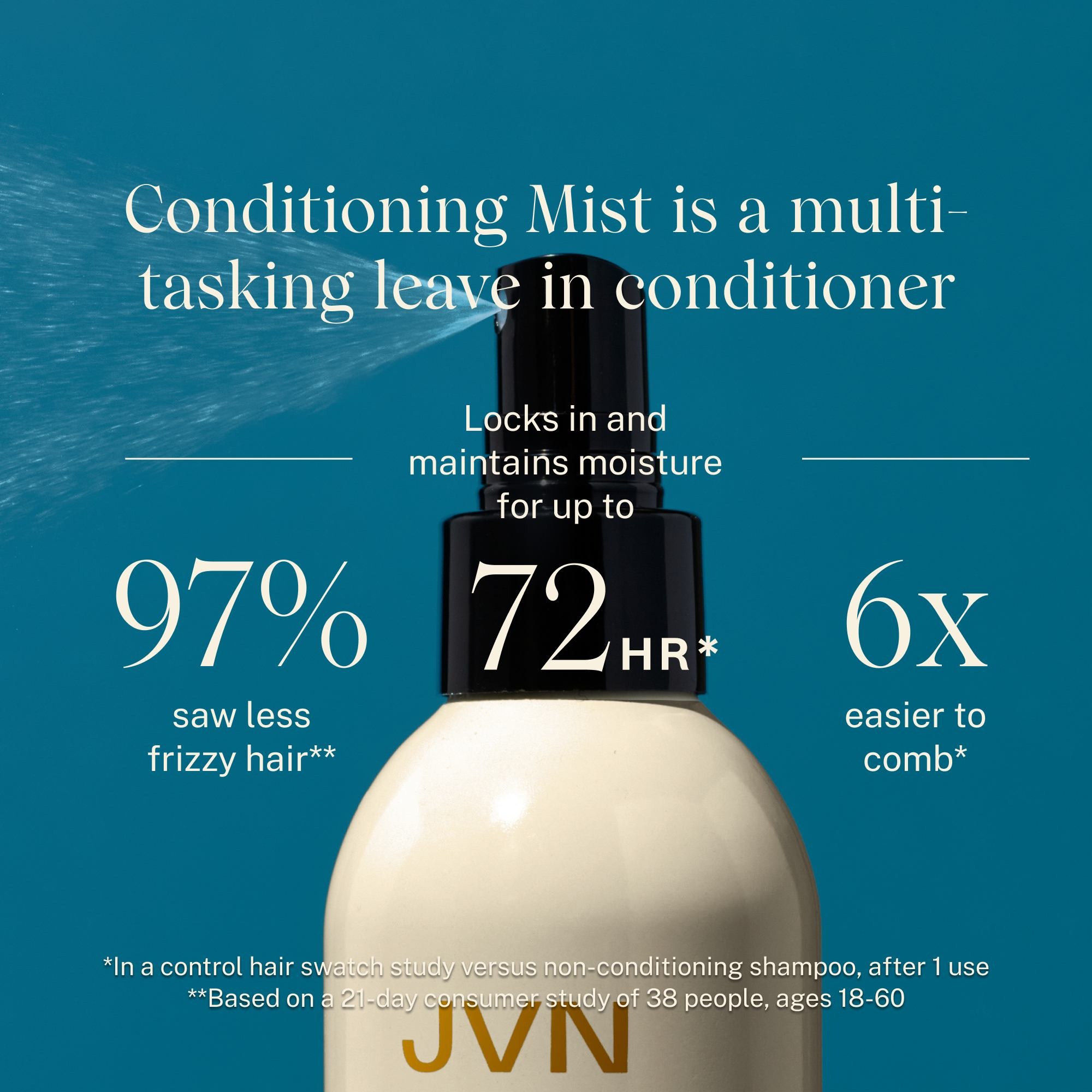 GET YOUR MIST ON
If you're looking for a way to handle your tangles, a boost of hydration, or revitalize your second day hair, JVN leave-in Conditioning Mist is a silicone-free styling staple. Packed with lab-tested, sustainable ingredients that work to smooth, hydrate and improve your hair instantly and over time, this lightweight spray can do so much for your gorgeous hair.
About JVN
With a focus on science-backed, sustainable ingredients that are truly effective, JVN is nongendered haircare made for everyone.
About JVN
With a focus on science-backed, sustainable ingredients that are truly effective, JVN is nongendered haircare made for everyone.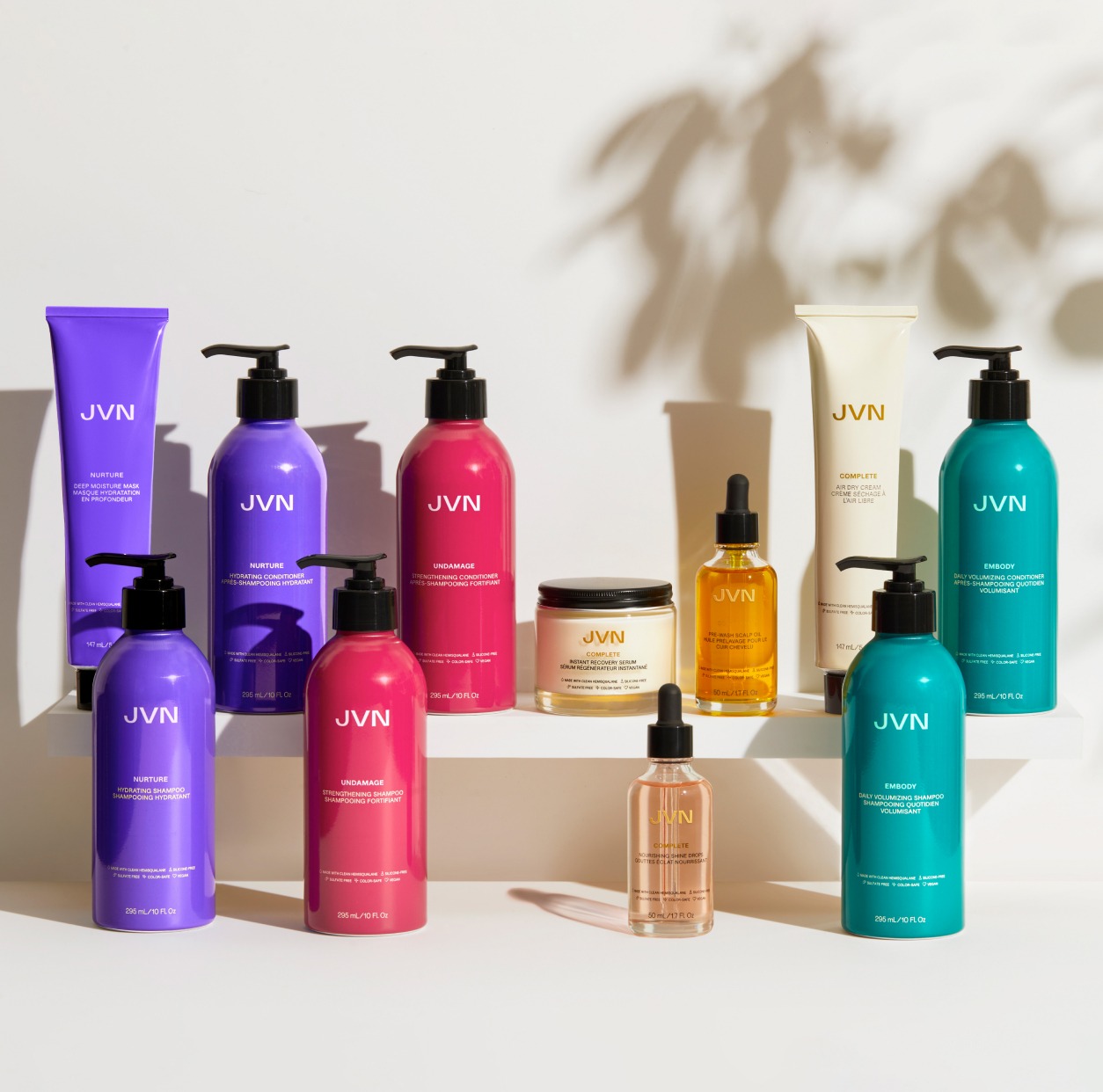 Want to find what works for you?
TAKE THE QUIZ