UNDER THE DRYER
5 Of Our Fav LGBTQIA+ Organizations to Support in Honor of Pride Month
Inspired to help make a difference for the LGBTQIA+ community in June and beyond? Check out our recommendations for great places to start.
For JVN, celebrating all beauty and championing joyful, confident self expression are baked into every single choice we make. While June is a wonderful time to amplify the conversation, respect and reverence for the brave, fun, creative, strong, resilient and trailblazing members of the LGBTQIA+ community (past and present) are 365 around here.
That's why, this Pride month, we'd like to showcase some of our fav organizations working to make a positive difference each and every day.
GLSEN
Founded by a group of teachers in 1990, GLSEN (Gay, Lesbian & Straight Education Network) is a nonprofit working to create a safe & inclusive K-12 learning environment for LGBTQ+ youth. In honor of Pride Month, 10% of gross profits from our JVN X GLSEN Pride Hair Set* during the month of June will benefit GLSEN.
*up to $10,000
You can also support the profoundly important and much needed work they do in a variety of other ways that work best for you - from direct financial contributions to local volunteer opportunities.
STRANDS FOR TRANS
Strands For Trans is a global network of hair, beauty and wellness industries and organizations that seek to create and inspire safe and positive experiences for all guests, especially guests from the trans community. You can show support in lots of different ways, including registering your salon or barbershop with them to let people know your establishment is an inclusive and affirming space to visit.
TRANSGENDER EDUCATION NETWORK OF TEXAS
To date, Texas currently leads the country in proposed anti-trans legislation, making the work of the Transgender Education Network Of Texas (TENT) so vital. Through both public and private education forums, TENT is working tirelessly to halt discrimination through social, legislative and corporate education in an effort to further gender-diverse equality in the state.
GLAAD
Representation matters, which is why GLAAD (formerly Gay and Lesbian Alliance Against Defamation) has been working tirelessly since 1985 to increase media accountability and community engagement that ensures authentic LGBTQ stories are seen and heard.
Our founder, Jonathan Van Ness, made history in 2023 at their annual award ceremony as the first non-binary recipient of the Vito Russo Award, an honor that acknowledges an exemplary, openly "LGBTQ media professional who has made a significant difference in accelerating LGBTQ acceptance."
SAGE
With so many much needed organizations focusing on the needs of our youth, groups focusing on support for our elders can be harder to come by. That's where SAGE comes in. A national advocacy and services organization since 1978, SAGE focuses on the care and wellbeing of the LGBTQ+ community's valued and revered elder members.
SHOW SUPPORT YOUR WAY
These are just a few of the incredible organizations that do valuable work for the community. There are many, many more out there providing support, resources, advocacy and opportunities - so we encourage you to look around at them all when selecting groups you may wish to support. Keep in mind too - support is needed in whatever way makes the most sense for you! From elevating LGBTQIA+ voices on your social media to financial donations to volunteer opportunities - your contribution is valuable, appreciated and needed.
About JVN
With a focus on science-backed, sustainable ingredients that are truly effective, JVN is nongendered haircare made for everyone.
About JVN
With a focus on science-backed, sustainable ingredients that are truly effective, JVN is nongendered haircare made for everyone.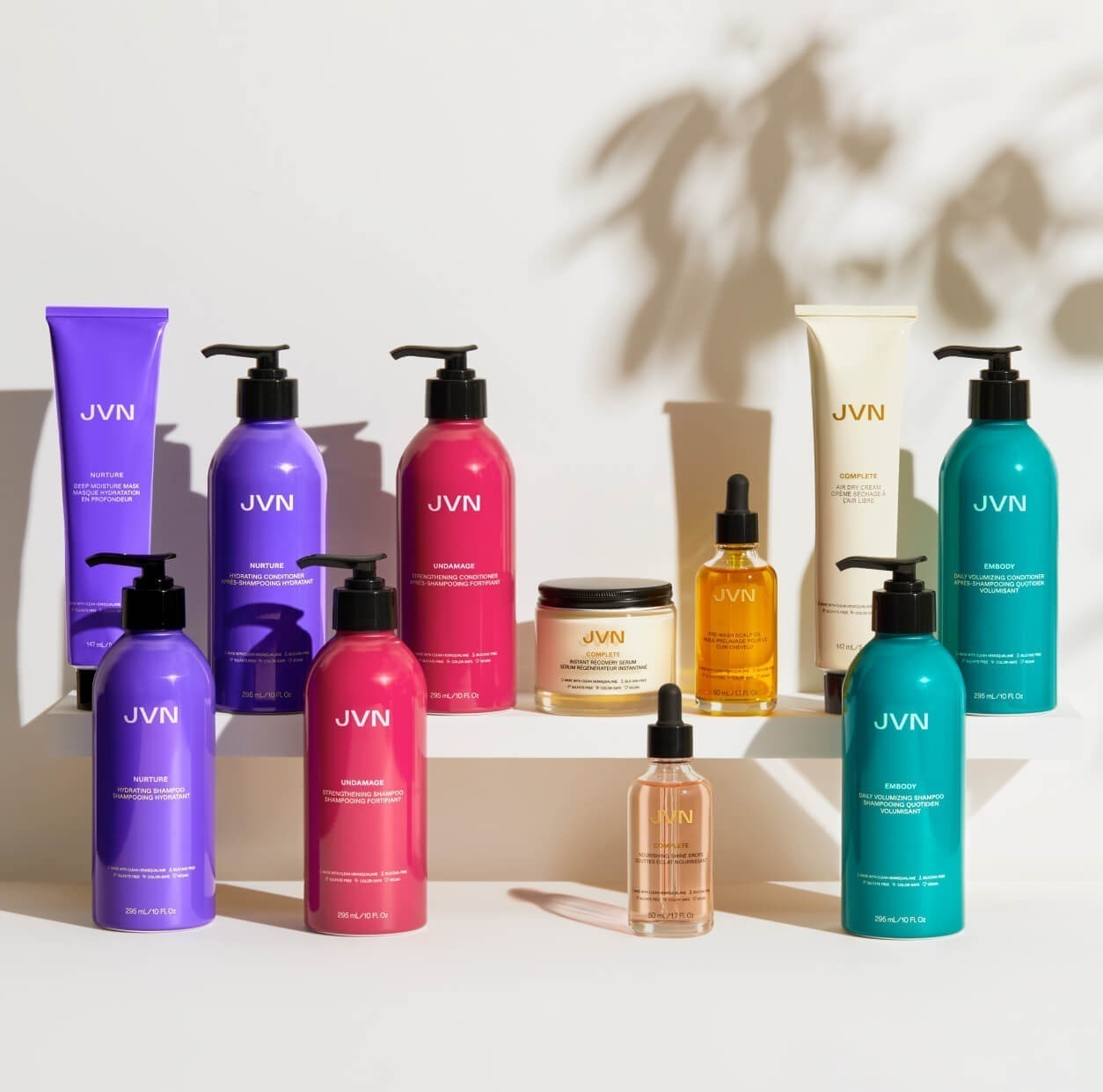 Want to find what's right for you?
TAKE THE QUIZ